CIA, Djukanovic & Arafat's Murder Suspect
Monitor Weekly, 18 January 2013
CIA, Djukanovic & Arafat's Murder Suspect
Mohammad Dahlan, a former Palestinian Security Minister, whom his country's authorities suspect of embezzling hundreds of millions of state funds, has business deals in Montenegro. He could be one of the important links between Milo Djukanovic1 and the Al Nahyan royal family of the United Arab Emirates (UAE), which the Montenegrin Prime Minister has just visited. In Abu Dhabi, Djukanovic sought salvation for Montenegro's bankrupt economy.
This was not the Montenegrin leader's first visit to the rich Arab kingdom. He also travelled to Abu Dhabi in 2008. On that occasion, he also had meetings with the royal family, after which big projects were announced.
According to the Palestinian media of the time, the man who connected Djukanovic with the Emirati royal family is this same Dahlan, a former close associate of Yasser Arafat and Mahmoud Abbas. During Fatah's rule, Dahlan was one of the most powerful persons in Gaza. But after Hamas took power there in 2007, Dahlan had to leave the territory. He was then accused of attempting a coup. Some of his men were arrested and, according to the media, one of them was the first ambassador of Palestine in Montenegro, Adham Abo Madalala.
Later on, Dahlan entered into a conflict with his longtime political ally from Fatah, Mahmoud Abbas, the current leader of the Palestinian state. In 2011, Abbas expelled Dahlan from Fatah.
Today, the opposing Palestinian factions – Hamas and Fatah – have something in common. Both accuse Dahlan for embezzling state funds and endemic corruption, and for immensely enriching himself. Even in the nineties, Dahlan was a regular target of public criticism. A research paper from 1997 on Dahlan – A man who swallowed Gaza – claimed that he earned his initial capital through a monopoly on the import of gasoline, which was sold at enormous prices to the impoverished population under siege.
Later on, Dahlan was accused of betraying Palestinian interests – of having close ties to the US intelligence circles and Israel's Mossad. His opponents claim that he is a confidant of the CIA. He has also lately been mentioned in connection with the death of the PLO leader Yasser Arafat. Allegedly, Dahlan sent poison packaged as medicine to Arafat in his Paris hospital. Arafat's body was recently exhumed amid suspicions that he was poisoned with polonium. Some traces were found on the clothes, but experts have not yet confirmed that this is the actual cause of death. Dahlan has denied all these allegations.
It is known that Arafat was in conflict with Dahlan in the last years of his life. Arafat wanted to remove him from the top positions, but Dahlan then obtained political support from Abbas, who later appointed him as minister of security. It is believed that Americans helped bring this about.
In some documents compiled by Monitor, but also in the Middle East and Western media, one can read that Dahlan intends to invest his money in Montenegro, in real estate deals.
Dahlan and Yasser Mahmoud Abbas, one of the sons of the Palestinian leader Mahmoud Abbas, entered Montenegro almost simultaneously, at a time when the two Palestinian politicians were still closely cooperating. Two years after Montenegrin independence, in April 2008, Dahlan registered in Podgorica the Levant International Incorporation. It is interesting that the representative of this company is Diana Buttu, the well known former PLO spokeswoman, whom the US President George W. Bush praised "because of her tendency for compromise." Buttu is, otherwise, a long-time lawyer of Dahlan's.
A few months later, in August 2008, Dahlan registered another company – Manarah Holding Montenegro. While Levant was registered for consulting and management, Manarah was established for developing real estate projects. Both companies are on the same Podgorica address at the George Washington Street. The apartment of approximately 80 square meters is owned by Levant, according to the Real Estate Directorate . The Executive Director of Manarah is Bassil Jabir, who also heads companies with the same name on multiple other addresses: Virgin Islands, Abou Dhabi, Cairo and Panama (more details in Box 1 below).
Yasser Mahmoud Abbass, in turn, started operating in Montenegro in February 2008. The younger Abbas registered two companies in Podgorica – Falcon General Investments Company and First Option Conctruction Project Management co. Both firms are registered at the same address, as the firms of Dahlan's noted above.
The son of Mahmoud Abbas is mentioned in several documents as a controversial businessman linked to corruption and to persons on the Interpol arrest warrants. Dahlan, himself, accuses Abbas's sons of profiteering through exploitation of their father's authority and relationships.
A document from July 2012, 'Chronicle of Cleptocracy (corruption within the Palestinian political establishment)'- presented in a recent testimony before the US Congress, points at several politicians who have embezzled huge Palestinian funds, including Abbas senior, his sons and Dahlan. It describes the conflict that broke out between Abbas and Dahlan, and states that Dahlan has ties with Montenegro and several other countries, including Egypt and the Emirates.
According to several sources, since 2008, when his star began to pale in Palestine and Gaza, Dahlan spends most of his time in Cairo. He is thought to be associated in multiple ways with the Saviris clan developing, among others, a project of more than a billion euros on the Montenegrin Lustica peninsula in the Kotor Bay. Saviris and Dahlan's associate Mohammed Rashid are together in the firm Monte Mena, registered in Panama (see Box 2 below).
According to several reports, Dahlan's return to power is desired by certain circles in the US. The reports also state that Dahlan enjoys political backing from the United Arab Emirates. Presumably, Palestinian leader Mahmoud Abbas is seriously concerned that this support may affect the financial aid that Palestine is receiving from the Arab brethren, and that a reduction of such aid could strengthen Dahlan in Palestine. These reports and a number of our sources claim that such scenario would be welcomed by the CIA leadership.
Do these same circles look favorably at the links between Dahlan and Djukanovic? It's hard to get an answer, but the fact is that, when it comes to Palestine, Montenegro is moving away from the European strategy. Recently, Montenegro abstained from the vote on Palestine in the United Nations, thus pandering to Washington but repudiating our European partners.
In any case – money from the Emirates would come handily to Djukanovic, who did not arrive by chance to the royal palace in Abu Dhabi one December night. In late 2008, Palestinian media disclosed the news: "Dahlan is in Abu Dhabi with the Prime Minister of Montenegro. He was seen in the lobby of the Emirates' royal palace two nights ago with the dodgiest characters one can imagine. The story is this: He is there to arrange real estate deals for the Abu Dhabi royal family in Montenegro and receive a fat fee as the middleman."
Following the visit, Montenegrin media wrote that the royal family has expressed interest in a number of projects, including the Long Beach in Ulcinj, Shipyard Bijela, First Bank2 … Afterwards, nothing happened at all. A company from Emirates, presumably backed by the royal family, submitted a bid at the tender for the sale of the Shipyard, but the deal was not concluded because of an alleged failure to comply with the tender conditions. Was that really the reason or was the problem the fat fee? According to one version, the entry of Emirate companies in Montenegro was conditioned by the bailing out of the First Bank in which the Arabs did not want to engage because of the bank's huge financial liabilities and problematic loans.
What will happen now – in the midst of this great crisis? Could Djukanovic be preparing to lower the price for whatever still remains for sale – the Long Beach, Ada Bojana, Valdanos3 …?
Let us be clear – serious investors from the Emirates could indeed contribute to the recovery of the Montenegrin economy. It is not a secret that their free and safe capital is seeking new opportunities and investment destinations. But, will the recent Chief's travel and direct negotiations with the Al Nahyan family benefit Montenegro? It depends on whether Djukanovic and various middlemen, such as Dahlan, are ready to give up private benefits for the sake of public interest. That would be a miracle.
The Arabs are coming
Besides Mohammed Dahlan, more people with the same surname can be found in the Montenegrin commercial registry. These are Abdrabu Jussef Dahlan Shaker and Ahmed Abdrabu Dahlan Jussef. They are in the companies – Middle East Real Estate DOO Podgorica and Queens Beach Development Company. Both companies are registered for real estate business. The seat of the first is in the heart of Podgorica, in the Karadjordjeva Street, while Queens is in the Malo Brdo suburb. These two Dahlans are also active in the region. They are in Alfursan, a company established in Belgrade.
The authorized representative of the Middle East Real Estate is Janko Skuletic, who is also director of the Queens Beach. That these firms are associated with Mohammed Dahlan can be deduced from the fact that Janko Skuletic also represented Manarah Holding in some circumstances in Montenegro, as for example at the Real Estate Fair in Becici.
Janko Skuletic also represented the well known firm Solidere from the Emirates, which made an offer in late 2008 for a parcel of land in Podgorica owned by the Radoje Dakic Company, but later withdrew from the deal. "Solidere operates according to the principles of energy efficiency and sustainable development, using the latest technology", Skuletic said at the time. Montenegrin media reported recently that the Emirates, among others, will invest in energy efficiency projects.
Recently, the Queens Beach Development Company purchased tender documents for the hinterland of the Queen's beach in the municipality of Bar, which was confirmed by Dragan Simovic, the municipality's vice president.
The founder of the Queens Beach company, according to the Registry of the Commercial Court, is the UAE based Hydra Commercial Investments. Based on our investigations, in 2008, this company and the Saviris'es Orascom jointly established in Abu Dhabi the construction consortium Emirates Foundation. Besides Orascom, members of the consortium are the companies Sorouh and Capital Investment. Some companies in the chain have been involved in large projects and seem to be serious investors.

Relationships with the Family
Mohammad Dahlan has also been criticized for his relations with Mohammad Rashid, who was recently condemned 'in absentia' by the Palestinian Authority to 15 years in prison for financial fraud. After the Arab Spring, Dahlan and Rashid have been accused for delivering weapons from Israel to the Libyan leader Gaddafi in return for huge sums of money.
Many available sources point out that Rashid is actually the Dahlan's man of trust, through whom he performs various transactions. As Monitor recently wrote, Rashid, a former economic adviser to Yasser Arafat, is in the Montenegrin registry in four companies: Monte Mena Investments, Trust Holding, Prima Invest (which is now deleted from the registry) and Montenegro company for Real Estates, Investments and Development.
Rashid is associated with the Montenegrin Prime Minister. Dragica Mrvaljevic, director of Djukanovic's company Primary Invest, was at the same time director of Rashid's Monte Mena Investment. And according to the Audit Report on the First Bank for 2007, Rashid's companies have received two loans from the brothers Djukanovic, amounting to almost 13 million euros.
As noted already, Monte Mena company is also registered in Panama. Rashid's partner there is the Egyptian billionaire Samih Saviris, who is planning to build a complex worth more than a billion euros on the Kotor Bay's Lustica peninsula. In the Panamian Monte Mena, one also finds close colleagues of Djukanovic's – the ambassador Vojin Vlahovic, former longtime adviser to the current Prime Minister, and Veselin Vukotic, Djukanovic's teacher and partner in the university business4.
Monte Mena continues to advertise through its web site a megaproject at Skočiđevojka, near Petrovac, and another one at Podkošljun, near Budva. Djukanovic's company Global Montenegro owns 20,229 square meters of land at Podkošljun. A coincidence? It is as coincidental as the fact that Rashid's Monte Mena in Podgorica is based in premises owned by the Prime Minister's brother Aco Djukanovic.
By:
Milka TADIĆ-MIJOVIĆ
Milena PEROVIĆ-KORAĆ
____________________
1 Montenegrin Prime Minister or President since 1991 and Chairman of the ruling DPS party, successor to the former League of Communists. Mr Djukanovic has recently been re-elected for a new 4 year term as Prime Minister
2 First Bank of Montenegro, former small municipal bank privatised in 2006 and turned within a year into the country's second largest bank by the Djukanovic family (PM, his brother Aco Djukanovic and their sister Ana Kolarevic), now under -going severe difficulties due to alleged gross mis-management and obscure dealings
3 Large and very attractive real estate development sites on the Montenegrin Coast near the border with Albania
Komentari
SILENT KILLER: DRUG ADDICTION AMONG YOUNG PEOPLE IN MONTENEGRO: Growing Hopelessness
Young people in Montenegro can reach dugs within half an hour. They often consume it in school backyards, most commonly marijuana, and the use of heavy psychoactive substances is increasing. Many of them suffer from psychological disorders. Monitor's interviewees agree that we don't talk about this enough, and that we lack support of the society as a whole.
"They use drugs wherever they can, mostly in the schoolyard. They choose places where cameras can't capture them, and those who want to get "stuff" turn to them. In most cases, it is marijuana", said student A.S. from Electro-Technical High School Vaso Aligrudic in Podgorica.
Last year's research of the Ombudsman Children and Addiction Diseases in Montenegro showed as well that drug addiction is one of the burning problems of young people in Montenegro. According to the research, which included 37 elementary and 25 high schools, marijuana was used by more than 11 percent of students, while on average, more than eight students consumed heavy drugs. "Half of drug addicts use one substance and the other half use two or more substances. Students in Montenegro use significantly more illegal (heavy) drugs than the EU average", the study said. As many as 16 percent of students said that illicit substances were often consumed at school, and besides, there was an increase in the use of synthetic drugs, which are cheap and easily available.
"Those for whom I know that use marijuana do it behind the school. They did it before on the fire stairs. The most problematic is easy availability of drugs", said student Z.K. from Economics High School Mirko Vesovic in Podgorica. More than 25 percent of the students that participated in the Ombudsman's research reported a similar view. If one wants drugs, it will take him half to several hours to get it, which is disturbing.
Dijana Milosevic, from Public Institution Kakaricka Gora, an institution for accommodation, rehabilitation and re-socialization of users of psychoactive substances in Podgorica said for Monitor that it generally began with marijuana "The adolescence itself, is the greatest crisis period of each individual, when identity problems naturally appear, difficulties in accepting authority, as well as a tendency to experiment with "forbidden things." All these are favorable conditions for an adolescent to come into contact with psychoactive substances. There is a persistent misconception among young people that marijuana is not a drug or that it is an "easy drug" which facilitates entering into problem. Most often marijuana is the first substance that addicts consume. Besides consequences which it leaves on the psyche of the consumer, this is a misconception that can cost them their lives".
According to her, the reasons why young people use drugs are mainly dissatisfaction, concern or rebellion against authority, boredom, family problems, peer violence as well as opinion that cigarettes, alcohol or drugs are some kind of "gateway" to a certain group of peers.
"Behind our school sports hall, you can often see older guys who give marijuana to children. It happens almost every day and its favorite gathering place", told us  another student of Electro-Technical High School Vaso Aligrudic.
Monitor addressed this issue to most of the high schools in Podgorica. The question what they did to restrain this problem, even after weeks of waiting, has not been answered.
"We do not work enough in schools with adolescents, when it comes to drug addiction. However, the reason for that is not in schools, but rather in insufficient involvement of institutions, which should tackle more with this problem. We cannot expect from schools to deal with the education of children and to be a police officer and someone who, among other responsibilities, will work with children on restraining this phenomenon. That is why they need help from both the institutions and the civil sector. Everybody has to deal with this phenomenon. Every year its presence in educational institutions is increasing", said to Monitor NGO Euromost, whose main goal is to support fight against drugs abuse and all forms of addiction.
Drug abuse increased everywhere in the world, and the same happened in our country, regardless of the actions taken through health, educational, legal system, noted psychologist Natasa Vukovic, who works with peer educators as a part of NGO Euromost actions. "The number of drug users is becoming more noticeable among young people, among high school students and even elderly elementary school students. There are no harmless drugs. The continuous, systemic and systematic action of the whole society is necessary. The aim above all must be that children and young people never turn to drugs".
According to her, inadequate assistance and lack of support from the family, primarily parents, who have failed to maintain a relationship of trust with their children, and who have failed to "impose" desirable role models, make young people an "easy target".
"Eighteenth birthday celebrations are particularly problematic. Sometimes flats, where they mix two or three types of drugs and large amounts of alcohol, are being rented. Mostly, this refers to grammar school graduates. My daughter went to one such birthday celebration and she called me to pick her up, shocked and dreadful. She didn't know what was going on there. And parents have no idea", said for Monitor Patricija Pobric, Director of NGO Our Action.
She claims that a deeper involvement in drug addiction is often preceded by some criminal acts: "Usually, as of the third grade of high school, young people are recruited to buy ID cards by older students. These kids turn to drugs afterwards. They are "carriers" and it's easy to involve them in petty crimes. They later buy motorcycles and cars from that money ".
Many start using drugs because they expect that it will help them deal with problems on a daily basis. Many start out of curiosity, with the well-known – 'I will just try it'. Asked why someone became an addict and someone did not, especially if persons grew up in similar circumstances or even in the same family, Natasa Vukovic said that there was no clear and definite answer: "The only certain conclusion is that you should clearly advise everyone not to try psychoactive substance because one does not know in advance whether he/she is sensitive to it, which would mean that even a single intake already creates a psychic need for re-taking it. Such patients exist in practice, and they have a common characteristic that they "immediately liked the drug".
Euromost noted that in addition to combating drug trafficking, we should work also on improving prevention of drug addiction among youth: "Upon completing the training of the first peer educators, Euromost, besides Bijelo Polje, has expanded its workshops to other northern municipalities, such as Plav, Gusinje and Rozaje. The number of participants is the best indicator of youth interest. However, in order for this to be successful, it is necessary to constantly communicate with young people and listen to what they have to say. It is not really useful just to find an expert who will explain them what the drug is and how it looks like".
Natasa Vukovic, pointed out for Monitor, that addiction can be closely related to young people's mental problems. Mind and mental healthcare is still a taboo topic in Montenegro. "It is true that in recent years more and more young people have sought help and advice of psychologists, but still shyly, almost always asking for visits not to be evidenced, and that parents do not find out about it, because it is often very difficult for them to accept the fact that their child goes to a psychologist or psychiatrist", she said.
The state has similar approach. "There is no institution in our country where young people with a mental illness can be treated", warned Vukovic.
In Montenegro, National Register on Drug Addiction has been maintained since 2013 by the Institute for Public Health, but it functions only on the basis of data collected from health institutions. There is no information about those who are not reported. According to recent estimates, there are more than 15,000 drug addicts in Montenegro.
How many of them are young people and children is not precisely known. The results of the research are discouraging. Monitor's interviewees agree – there is a lack of communication and cooperation between institutions, schools, parents and young people. And the problem of addiction is not the problem of the individual, but of the whole society.
Milo Popovic and Andrea Jelic
Komentari
HOW HIGH SCHOOL STUDENTS ACCEPTED STAY-AT-HOME AND SOCIAL DISTANCING ORDERS: Time of Worrying and Learning
It has been shown that keeping prescribed distance without physical contact, shaking hands, hugging … is one of the least respected measures among surveyed high school students. According to received answers, the only recommendation that was less respected was the one concerning wearing of protective equipment
Do high school students in Podgorica and to what extent respect the measures taken to prevent coronavirus spread? Through social networks, we surveyed about 200 students, from all high schools in Podgorica, to find out first-hand, how they cope with recommendations and measures that, among other things, limit movement and outdoor activities.
"Ever since the coronavirus appeared in Montenegro and since the Government announced the protective measures, I fully comply with them," Elena Dabetic told us. "I haven't been out of the house since March, even when I have to go to the store, I go with full equipment: masks, gloves, and I keep distance from other people. Quarantine was not difficult for me since I've focused on some other activities, for which I did not have time, such as drawing. I kill boredom by playing online video games with my friends, watching movies, reading books, etc. I believe that people just need to think positively and use this time to work on themselves; well, we have a lot of time and we will learn more to appreciate going out after all this."
Others, again, relativized the danger and explained why they did not exactly adhere to the imposed measures of social distancing. In fact, it was shown that keeping a prescribed distance of 1-2 meters without physical contact, shaking hands, hugging…was one of the least respected measures among surveyed high school students. Only every tenth respondent respected this experts' recommendation. Even less number of respondents, according to received answers, respected recommendation concerning wearing of protective equipment. It was respected by every fifth research participant.
"When it comes to quarantine, I was relaxed at first, but when the situation intensified, I took it more seriously," said Isidora Milatovic. "It is difficult for me to get used to it. This is the first time I am faced with situation like this. I spend my time learning, so I don't really do any other activities. I sincerely hope that the situation will stabilize and that we will soon return to a normal life. "
Her peer Danilo Kujacic explained: "I accept quarantine well, since my usual lifestyle is not much different. I spend most of my day at the computer. I go out with friends in the evening or occasionally, go out for training. I think the current situation is exaggerated and not half as significant as the media present it."
A significant number of young people, according to their own testimonies, comply with the recommendations and stay at home. Survey has found that watching series and movies, playing games on a phone/computer and using social networks are three of the most common activities young people currently do. According to collected data, every tenth respondent takes an online course, learns a foreign language and (or) reads extracurricular literature.
Milica Radulovic stated that the current situation disturbed everyone's usual activities, but, as she said, we must accept this way of life. "We all eagerly wait for measures to ease, but until that happens, we must use this time as good as possible. I suggest that we all devote this time to ourselves: by doing home-based training, reading a book, studying, but also communicating with friends through social networks. If after doing all of these you still have spare time, you can always watch a series or a movie…", said our interviewee. And she concluded: "I really miss gatherings in the neighbourhood, but these measures must be respected if we want to get back to our old habits as soon as possible."
In our survey, high school students cited several common reasons why they went out: a third of surveyed participants went out to shop at stores and pharmacies; a quarter for a walk or training in nature; every fifth for meeting and hanging out with friends… Boris Janjusevic said: "It was strange at first, but over time I got used to it. I spend my time doing homework, but of course I play games more than usual. As usual I spare an hour, an hour and a half of time for training."
Given the new circumstances, interaction between students and professors in the school classroom has been replaced by online teaching, a platform and a website. Survey showed that most students did assignments, presentations, essays which professors gave, as well as that they studied provided resources. However, based on the results, two-thirds of high school students were not satisfied with online teaching, since, as they said, new way of work, to which they were not used to, required more work, effort and time than "traditional" class attendance.
Almost everyone missed social life, going out and socializing (without set limits). "I am very bored in quarantine and it has been difficult for me to find anything interesting to do", notes S.P. who wanted to remain anonymous. "I usually play games, write songs, listen to music or do my homework. The current situation has great impact on us and our psyche. When all this is over, the consequences will be visible in our country, as well as in the whole world", he said.
On the other hand, a smaller number of respondents said that they did not have any difficulties during quarantine. They believe that there has not been any other situation in which they would have so much time to devote to themselves and to improve their skills and potentials. Thus, M.P. explained: "I learn languages ​​during quarantine. I try to organize myself well, especially because of my school obligations. Of course, this is not always possible, but I manage. I also watch movies, communicate with friends, and read books. This is a chance to correct most of the mistakes, because time, despite the space barrier, works in our favour. "
We spoke with Patricia Pobric, a civic activist and Executive Director of the NGO Our Action, about the behaviour of young people in this new situation caused by coronavirus pandemic and in what way they can make useful contribution.
"One who understands young people understands that current situation is most difficult to them. It's still easy for kids to have fun at home with toys and other activities, but young people are, by their nature, very social beings. They like to move, to socialize, go out…Although we consider that they are too much attached to their phones, physical socializing means a lot to them. In general, I think most young people understood the significance of the situation, and that it was accepted with understanding but not with fear. Only young people to whom parents, relatives, and media transferred fear, showed it."
Pobric however, pointed out that there were also undesirable examples. "It happens that a small number of young men drives their vehicles after curfew, or organize trips and barbecues and do not respect social distancing. My advice to young members of NGO Our Action, from the beginning of quarantine, was to spend time after online school activities not only on games and internet, but also on planting, working on farms, gardens, learning new skills at home and in nature." Photos prove that some have accepted the advice.
Zana KNEZEVIC
Komentari
PUBLIC CALL CIN-CG: EMPOWERING RE POPULATION TO ACESS THE LABOR MARKET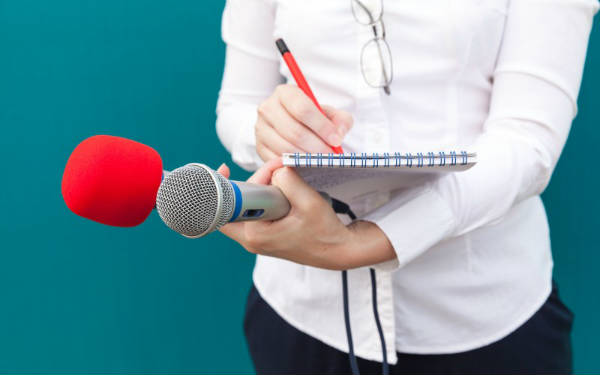 Centre for Investigative Journalism of Montenegro (CIN-CG), in the framework of the project:
"Empowering RE population to access the labor market"
(project provided with the financial support of the European Union and the Government of Montenegro)
is publishing:
A PUBLIC CALL
For training in the media industry – 25 interns from RE population
(Training for journalists, cameramen, graphic designers, workers in printing plant and other jobs in electronic, print and online media)
The training will consist of two stages. The first stage includes two-month training for 25 participants, for which fee will be provided. Following the first stage training, the Commission will select five trainees who show the best tendencies for work in the media. A five-month employment contract will be signed with them. The participants will be trained in media work and they will be involved in media production, for which they will receive regular monthly salary.
The Call is open for unemployed members of RE population residing in the territory of Montenegro who completed at least a primary school and are registered with the Employment Agency of Montenegro. Priority will be given to candidates with high school and college degrees.
Interested candidates should send their applications with a CV, confirmation from the records of the Employment Agency of Montenegro and motivational letter by 15/02/2020 at the latest, by e-mail to: konkurscincg@gmail.com, or to the address: CIN-CG, Trg nezavisnosti bb, 81000 Podgorica.
Komentari