Montenegro: Media and Freedom of Expression, Regular Report 2012
Montenegrin independent media and its journalists have been exposed to new attacks and pressures over this year. These were manifested through physical assaults on journalists, financial pressures and legal proceedings. Not surprisingly, therefore, Montenegro is now ranked lower than in the previous year on the Reporters without borders' report on media freedoms, where its 107th position is the lowest in the region. In Europe, only Belarus, Russia and Ukraine have lower rankings. The enhancement of media freedom has been one the key requirements for obtaining the date for commencement of EU accession negotiations.
Representatives of the independent media have a huge problem with regard to security and normal functioning of their newsrooms due to the pressures from the criminal and political circles.
The case of Olivera Lakic: Daily Vijesti journalist Olivera Lakic has been physically assaulted in the evening hours on March 7, 2012, in front of her house in downtown Podgorica. Ms Lakic wrote last year a series of articles on illegal production of cigarettes in the northern town of Mojkovac. After that, those in that murky business threatened Ms Lakic and her family in several ways, while the police tried to minimize and cover up the case instead of investigating it thoroughly and protecting the journalist.
A few days after the attack, the police arrested one person, who, according to Ms Lakic's best knowledge, did not have any motive to assault her. She insisted that those who commissioned this act be found. She also announced her withdrawal from journalism, until the state authorities resolve the case.
Earlier this month (December 2012), Montenegrin prosecution authorities examined Milenko Rabrenovic, a police officer employed at the Ministry of Internal Affairs, on suspicion that he threatened Olivera Lakic and her daughter after a series of articles about the illegal cigarette trafficking in Montenegro. Mr Rabrenovic was a driver of the former Head of Montenegrin Police Authority Veselin Veljovic when these texts were published.
The case of Veselin Drljevic: In February of 2012, the editor of daily Dan Veselin Drljevic and the photographer of this paper were assaulted by a group of hooligans who inflicted several injuries on Drljevic's face and body. Perpetrators of this attack were found and legal proceedings against them have begun.
The case of arson of Vijesti vehicles: Police did not find out who are the arsonists who torched vehicles of Vijesti. Fire was set on four vehicles of Vijesti in three night operations. Although the representatives of Police and Government have stated that they are diligently working on resolving these cases, no progress has been made after several months of investigation.
Montenegrin police and judiciary did not manage to solve numerous previous cases of physical endangering of journalists and editors in Montenegro, starting with the 2004 murder of publisher and editor Dusko Jovanovic, the 2008 murder of Srdjan Vojicic, who was a guard of Montenegrin poet Jevrem Brkovic. The same applies to subsequent attacks on Tufik Softic, Zeljko Ivanovic, Mladen Stojovic and others. One of the main requests of massive street protests in 2012 and the petition of media professionals sent to EU officials Baroso and Fule was for these cases to be solved.
The persecution of Mihailo Jovovic, Vijesti's Editor in Chief: Three years upon the physical attack by the Podgorica mayor Miomir Mugosa and his son Miljan Mugosa on Mihailo Jovovic, Editor in Chief of Vijesti, and Boris Pejovic, its photographer, the Court has sentenced only conditionally Mayor's son Miljan, although the court practice for all types of severe injuries similar to the one inflicted by Miljan Mugosa is to impose prison sentences. However, even after such an epilogue, the Prosecution has appealed to the Superior Court, whom it is now asking to reverse its decision and to prosecute instead the Editor in Chief for alleged attack on the Mayor's son.
In August 2009, Jovovic and Pejovic were assaulted by Mayor Mugosa and his son while covering a story on Mayor's repeated illegal parking and the functioning of the city's communal police. The journalists were threatened with a gun by the Mayor's son and Mr. Jovovic was admitted to hospital with a ruptured eardrum. Colluding with the Mayor, police failed to take any evidence from the scene, including the gun, while prosecutors falsely indicted Mr. Jovovic for attacking the Mayor's driver and causing him serious brain injury, contrary to two expert medical opinions.
Treatment of the independent media representatives as criminals and enemies: The representatives of the independent media have been accused for being disloyal to the Montenegrin state and depicted as non-patriotic, even for belonging to the organized crime.
In many public appearances during the last year, the new prime minister and leader of the ruling political party DPS Milo Djukanovic continued the campaign against the independent media. He called the representatives of independent media rodents that need to be deratized. On more than one occasion Djukanovic has repeated that media and civil activists represent a major barrier on the Montenegrin road towards Europe, that they chase away foreign investors by writing about corruption and organized crime, and that they want to bring down the current administration by all means possible.
During the recent campaign for parliamentary elections held on 14 October, Djukanovic and his associates engaged more with the independent media than with the opposition. In his speeches, Djukanovic falsely accused the independent media for coordinating the opposition parties and announced the arrest of Miodrag Perovic, co-founder of daily Vijesti and weekly Monitor. During the campaign, Vijesti's correspondent Goran Malidžan was physically assaulted at a DPS party rally in that city.
Media completely or partially funded by the government publish serials about the representatives of independent media, using the hate language and numerous lies. So, the female journalists and civil activists are called prostitutes, while owners and male journalists are presented as fools, animals and national traitors. In the media controlled by DPS, the attacks on independent media are openly ridiculed. The state owned daily Pobjeda is leading this propaganda.
On the other hand, only in the independent media one can find serious investigative pieces on corruption, non-transparent privatizations, links of the political elite with criminals, etc. The aim is clear – to silence and discipline the independent media, their founders, editors and journalists by publicly lynching them.
Financial pressures through advertising: The biggest portion of the total advertising budget from the state institutions – the national and local governments, agencies, ministries, state owned companies – goes mostly to the media controlled by the state and ruling political structures. A recent research conducted by the Center for Civic Education, has concluded that the state-controlled daily Pobjeda, albeit with the smallest circulation, benefits from the greatest number of advertisings by the state institutions and enterprises.
Pobjeda sells its advertising space to the state companies and institutions for much higher prices than Vijesti and Dan do. Also, Pobjeda offers very low advertising prices to private companies, thus threatening the independent media to loose its main source of revenue.
The launch of a free daily newspaper and dumping prices by competitors: On the small Montenegrin market, two daily newspapers have been launched over the past year. One of them, 'Dnevne novine', was established and distributed without charge for almost a year and, since very recently, is selling at a nominal price of 20 cents, while the other, named 'Blic', is selling at a token price of 30 cents. On a market of 650 000 inhabitants, such low dumping prices cannot be economically sustainable. The largest-selling and most influential dailies in Montenegro, 'Vijesti' and 'Dan', are sold for 70 cents. This fuels strong suspicion that the establishing of media with dumping prices is politically motivated and that the anonymous financiers are willing to invest huge fortunes in order to undermine the independent press. Needless to say, the state authorities entrusted to implement the Law on Protection of Competition are not reacting.
The ownership structure: Most of Montenegrin media are controlled by the top of DPS and are being financed in a nontransparent way. It is unclear who really stands behind them, as a significant majority is bankrupt; some have multimillion losses but still keep functioning. Government covers losses of Pobjeda and public Radio & Television of Montenegro out of its own budget. Behind the others, publicly or secretly, stand tycoons and their companies who support the propaganda in favor of the government. At the same time, the top state and DPS party officials aggressively and falsely depict the owners of daily Vijesti and weekly Monitor, the media that are struggling to survive under such oppressive circumstances, as filthy rich media monopolists and mafia.
Indicative is the case of the daily Pobjeda which remains in a majority ownership of the state, even though the Media Law of 2002 called for the privatization of this house by 2004, at the latest. Since then, two tenders have been 'unsuccessful', so the Government continued to finance the newspaper despite the legal provisions forbidding this.
Now, after the third announcement of the tender, the government could cede Pobjeda well below the anticipated conditions of sale. According to recently released information, it could happen that the state assumes the huge debts of Pobjeda, which amount to about 20 million. The only bidder is the Bosnian company Avaz. Owner of Avaz is controversial Fahrudin Radoncic, a longtime friend of Milo Djukanovic. Messrs Radoncic and Djukanovic were Montenegrin Communist Party officials before the multiparty system was introduced.
Court cases: Journalist of the weekly Monitor Veseljko Koprivica won the case against Montenegro in the European Court for Human Rights in Strasbourg. Explanation of judges in Strasbourg was that the penalty and damage charges for alleged libel, which were assigned to Koprivica in Montenegrin court, were not in accordance with the practice of HRC in Strasbourg. This court ruling is a great encouragement, since in the last few years dailies Vijesti and Dan and weekly Monitor paid over 300 000 euros for alleged libel and pain and suffering of the plaintiffs, former prime minister Djukanovic and his close representatives of business elite included. In a majority of these cases penalties imposed in the Montenegrin courts have not been in accordance with the practice of HRC and have jeopardized the economic survival of these media, and thus the freedom of speech and expression.
The verdict in Koprivica vs. Montenegro could positively influence the courts in Montenegro, which currently deal with many court proceedings for libel against dailies Dan and Vijesti and weekly Monitor.
It is encouraging that the Constitutional Court of Montenegro at the beginning of this year overturned the verdict of the Supreme Court against the weekly Monitor and its journalist Andrej Nikolaidis. The Constitutional Court in its interpretation of judgment called on the practice of the Court in Strasbourg.
Lawsuit by Ana Kolarevic: On the same day that it was announced that the Prime Minister will be Milo Djukanovic, his sister and lawyer Ana Kolarevic filed a lawsuit against dailies Vijesti and Dan, and the weekly Monitor, seeking compensation of 100,000 euros from each of them. The pretext is the alleged mental pain that she has suffered as a result of their reporting on the Telecom affair. Earlier this year, the US court authorities in New York opened a high-level corruption case related to the Telecom privatisation in 2005. In New York Court documents, Prime Minister Djukanovic's sister is brought in connection with this affair and its dubious contracts, which were highlighted by the media that she is now suing. Ms Kolarevic has decided to file a lawsuit only ten months after the first articles appeared, when it was clear that her brother would return to the post of Prime Minister.
Public Radio and Television: Advisory Committee of the Public Broadcasting Service (RTCG), after the overturn of the former managing director, appointed the new one – Rade Vojvodic. Mr Vojvodic was a long term director of the private television 'IN', which was subsequently liquidated following a bankruptcy. He is also a close friend of Milo Djukanovic. In an ambitious program, Mr Vojvodic has announced reforms and drastic decrease of number of employees. While layoffs were initiated, Mr Vojvodic brought to RTCG most of his personnel from TV IN. According to the Independent labor union of RTCG, their hiring was in collision with the Employment law.
Although the arrival of the new management improved the viewership rating of public broadcasting services, the quality of the programme is still questionable. The editorial board now insists on entertainment and sports, for airing the Champions League, for example. and which absorb significant state budgetary funds. At the same time, educational, scientific and informative programme, which are the foundation of every public service broadcast, still have inadequate professional standards. In the news programs, the primacy is still given to the ruling parties and leading government officials, while the information on actions and views of the opposition and civil society representatives significantly lags behind.
RTCG is accused by some members of its Advisory Board for non-transparent allocation of funds in previous years, as well as for closing suspicious contracts worth millions with the off shore company Fiesta. For more than ten years, Fiesta has been an agent for leasing of satellite services for RTCG. Interestingly, the company "Fiesta" was in the middle of the corruption scandal associated with the privatization of Montenegrin Telekom.
Self regulatory bodies: After several months of deliberations, in which local OSCE and EU delegation representatives also took part, the Montenegrin media community decided to establish two self-regulatory bodies. In March 2012, the 'Media self-regulatory body' was formed, bringing together 19 electronic and print media. A significant number of these media is financed from state and local budgets, while a majority of them does not keep distance from the ruling structures. Since their inception, they have commented mostly the activities of dailies Vijesti and Dan, TV Vijesti and weekly Monitor, instead of focusing on their founders.
On the other hand, dailies Vijesti and Dan and the weekly Monitor, which had advocated the establishment of two separate bodies since the beginning of these deliberations – one which would deal with issues of self-regulation in the print media and the other in the electronic media – formed a working group for establishment of a Press council. The working group has drafted the key documents and announced the creation of the Council.

Željko Ivanović, CEO daily Vijesti
Mladen Milutinović, CEO daily Dan
Milka Tadić Mijović, CEO Monitor weekly
Podgorica, 27 December 2012
Komentari
SILENT KILLER: DRUG ADDICTION AMONG YOUNG PEOPLE IN MONTENEGRO: Growing Hopelessness
Young people in Montenegro can reach dugs within half an hour. They often consume it in school backyards, most commonly marijuana, and the use of heavy psychoactive substances is increasing. Many of them suffer from psychological disorders. Monitor's interviewees agree that we don't talk about this enough, and that we lack support of the society as a whole.
"They use drugs wherever they can, mostly in the schoolyard. They choose places where cameras can't capture them, and those who want to get "stuff" turn to them. In most cases, it is marijuana", said student A.S. from Electro-Technical High School Vaso Aligrudic in Podgorica.
Last year's research of the Ombudsman Children and Addiction Diseases in Montenegro showed as well that drug addiction is one of the burning problems of young people in Montenegro. According to the research, which included 37 elementary and 25 high schools, marijuana was used by more than 11 percent of students, while on average, more than eight students consumed heavy drugs. "Half of drug addicts use one substance and the other half use two or more substances. Students in Montenegro use significantly more illegal (heavy) drugs than the EU average", the study said. As many as 16 percent of students said that illicit substances were often consumed at school, and besides, there was an increase in the use of synthetic drugs, which are cheap and easily available.
"Those for whom I know that use marijuana do it behind the school. They did it before on the fire stairs. The most problematic is easy availability of drugs", said student Z.K. from Economics High School Mirko Vesovic in Podgorica. More than 25 percent of the students that participated in the Ombudsman's research reported a similar view. If one wants drugs, it will take him half to several hours to get it, which is disturbing.
Dijana Milosevic, from Public Institution Kakaricka Gora, an institution for accommodation, rehabilitation and re-socialization of users of psychoactive substances in Podgorica said for Monitor that it generally began with marijuana "The adolescence itself, is the greatest crisis period of each individual, when identity problems naturally appear, difficulties in accepting authority, as well as a tendency to experiment with "forbidden things." All these are favorable conditions for an adolescent to come into contact with psychoactive substances. There is a persistent misconception among young people that marijuana is not a drug or that it is an "easy drug" which facilitates entering into problem. Most often marijuana is the first substance that addicts consume. Besides consequences which it leaves on the psyche of the consumer, this is a misconception that can cost them their lives".
According to her, the reasons why young people use drugs are mainly dissatisfaction, concern or rebellion against authority, boredom, family problems, peer violence as well as opinion that cigarettes, alcohol or drugs are some kind of "gateway" to a certain group of peers.
"Behind our school sports hall, you can often see older guys who give marijuana to children. It happens almost every day and its favorite gathering place", told us  another student of Electro-Technical High School Vaso Aligrudic.
Monitor addressed this issue to most of the high schools in Podgorica. The question what they did to restrain this problem, even after weeks of waiting, has not been answered.
"We do not work enough in schools with adolescents, when it comes to drug addiction. However, the reason for that is not in schools, but rather in insufficient involvement of institutions, which should tackle more with this problem. We cannot expect from schools to deal with the education of children and to be a police officer and someone who, among other responsibilities, will work with children on restraining this phenomenon. That is why they need help from both the institutions and the civil sector. Everybody has to deal with this phenomenon. Every year its presence in educational institutions is increasing", said to Monitor NGO Euromost, whose main goal is to support fight against drugs abuse and all forms of addiction.
Drug abuse increased everywhere in the world, and the same happened in our country, regardless of the actions taken through health, educational, legal system, noted psychologist Natasa Vukovic, who works with peer educators as a part of NGO Euromost actions. "The number of drug users is becoming more noticeable among young people, among high school students and even elderly elementary school students. There are no harmless drugs. The continuous, systemic and systematic action of the whole society is necessary. The aim above all must be that children and young people never turn to drugs".
According to her, inadequate assistance and lack of support from the family, primarily parents, who have failed to maintain a relationship of trust with their children, and who have failed to "impose" desirable role models, make young people an "easy target".
"Eighteenth birthday celebrations are particularly problematic. Sometimes flats, where they mix two or three types of drugs and large amounts of alcohol, are being rented. Mostly, this refers to grammar school graduates. My daughter went to one such birthday celebration and she called me to pick her up, shocked and dreadful. She didn't know what was going on there. And parents have no idea", said for Monitor Patricija Pobric, Director of NGO Our Action.
She claims that a deeper involvement in drug addiction is often preceded by some criminal acts: "Usually, as of the third grade of high school, young people are recruited to buy ID cards by older students. These kids turn to drugs afterwards. They are "carriers" and it's easy to involve them in petty crimes. They later buy motorcycles and cars from that money ".
Many start using drugs because they expect that it will help them deal with problems on a daily basis. Many start out of curiosity, with the well-known – 'I will just try it'. Asked why someone became an addict and someone did not, especially if persons grew up in similar circumstances or even in the same family, Natasa Vukovic said that there was no clear and definite answer: "The only certain conclusion is that you should clearly advise everyone not to try psychoactive substance because one does not know in advance whether he/she is sensitive to it, which would mean that even a single intake already creates a psychic need for re-taking it. Such patients exist in practice, and they have a common characteristic that they "immediately liked the drug".
Euromost noted that in addition to combating drug trafficking, we should work also on improving prevention of drug addiction among youth: "Upon completing the training of the first peer educators, Euromost, besides Bijelo Polje, has expanded its workshops to other northern municipalities, such as Plav, Gusinje and Rozaje. The number of participants is the best indicator of youth interest. However, in order for this to be successful, it is necessary to constantly communicate with young people and listen to what they have to say. It is not really useful just to find an expert who will explain them what the drug is and how it looks like".
Natasa Vukovic, pointed out for Monitor, that addiction can be closely related to young people's mental problems. Mind and mental healthcare is still a taboo topic in Montenegro. "It is true that in recent years more and more young people have sought help and advice of psychologists, but still shyly, almost always asking for visits not to be evidenced, and that parents do not find out about it, because it is often very difficult for them to accept the fact that their child goes to a psychologist or psychiatrist", she said.
The state has similar approach. "There is no institution in our country where young people with a mental illness can be treated", warned Vukovic.
In Montenegro, National Register on Drug Addiction has been maintained since 2013 by the Institute for Public Health, but it functions only on the basis of data collected from health institutions. There is no information about those who are not reported. According to recent estimates, there are more than 15,000 drug addicts in Montenegro.
How many of them are young people and children is not precisely known. The results of the research are discouraging. Monitor's interviewees agree – there is a lack of communication and cooperation between institutions, schools, parents and young people. And the problem of addiction is not the problem of the individual, but of the whole society.
Milo Popovic and Andrea Jelic
Komentari
HOW HIGH SCHOOL STUDENTS ACCEPTED STAY-AT-HOME AND SOCIAL DISTANCING ORDERS: Time of Worrying and Learning
It has been shown that keeping prescribed distance without physical contact, shaking hands, hugging … is one of the least respected measures among surveyed high school students. According to received answers, the only recommendation that was less respected was the one concerning wearing of protective equipment
Do high school students in Podgorica and to what extent respect the measures taken to prevent coronavirus spread? Through social networks, we surveyed about 200 students, from all high schools in Podgorica, to find out first-hand, how they cope with recommendations and measures that, among other things, limit movement and outdoor activities.
"Ever since the coronavirus appeared in Montenegro and since the Government announced the protective measures, I fully comply with them," Elena Dabetic told us. "I haven't been out of the house since March, even when I have to go to the store, I go with full equipment: masks, gloves, and I keep distance from other people. Quarantine was not difficult for me since I've focused on some other activities, for which I did not have time, such as drawing. I kill boredom by playing online video games with my friends, watching movies, reading books, etc. I believe that people just need to think positively and use this time to work on themselves; well, we have a lot of time and we will learn more to appreciate going out after all this."
Others, again, relativized the danger and explained why they did not exactly adhere to the imposed measures of social distancing. In fact, it was shown that keeping a prescribed distance of 1-2 meters without physical contact, shaking hands, hugging…was one of the least respected measures among surveyed high school students. Only every tenth respondent respected this experts' recommendation. Even less number of respondents, according to received answers, respected recommendation concerning wearing of protective equipment. It was respected by every fifth research participant.
"When it comes to quarantine, I was relaxed at first, but when the situation intensified, I took it more seriously," said Isidora Milatovic. "It is difficult for me to get used to it. This is the first time I am faced with situation like this. I spend my time learning, so I don't really do any other activities. I sincerely hope that the situation will stabilize and that we will soon return to a normal life. "
Her peer Danilo Kujacic explained: "I accept quarantine well, since my usual lifestyle is not much different. I spend most of my day at the computer. I go out with friends in the evening or occasionally, go out for training. I think the current situation is exaggerated and not half as significant as the media present it."
A significant number of young people, according to their own testimonies, comply with the recommendations and stay at home. Survey has found that watching series and movies, playing games on a phone/computer and using social networks are three of the most common activities young people currently do. According to collected data, every tenth respondent takes an online course, learns a foreign language and (or) reads extracurricular literature.
Milica Radulovic stated that the current situation disturbed everyone's usual activities, but, as she said, we must accept this way of life. "We all eagerly wait for measures to ease, but until that happens, we must use this time as good as possible. I suggest that we all devote this time to ourselves: by doing home-based training, reading a book, studying, but also communicating with friends through social networks. If after doing all of these you still have spare time, you can always watch a series or a movie…", said our interviewee. And she concluded: "I really miss gatherings in the neighbourhood, but these measures must be respected if we want to get back to our old habits as soon as possible."
In our survey, high school students cited several common reasons why they went out: a third of surveyed participants went out to shop at stores and pharmacies; a quarter for a walk or training in nature; every fifth for meeting and hanging out with friends… Boris Janjusevic said: "It was strange at first, but over time I got used to it. I spend my time doing homework, but of course I play games more than usual. As usual I spare an hour, an hour and a half of time for training."
Given the new circumstances, interaction between students and professors in the school classroom has been replaced by online teaching, a platform and a website. Survey showed that most students did assignments, presentations, essays which professors gave, as well as that they studied provided resources. However, based on the results, two-thirds of high school students were not satisfied with online teaching, since, as they said, new way of work, to which they were not used to, required more work, effort and time than "traditional" class attendance.
Almost everyone missed social life, going out and socializing (without set limits). "I am very bored in quarantine and it has been difficult for me to find anything interesting to do", notes S.P. who wanted to remain anonymous. "I usually play games, write songs, listen to music or do my homework. The current situation has great impact on us and our psyche. When all this is over, the consequences will be visible in our country, as well as in the whole world", he said.
On the other hand, a smaller number of respondents said that they did not have any difficulties during quarantine. They believe that there has not been any other situation in which they would have so much time to devote to themselves and to improve their skills and potentials. Thus, M.P. explained: "I learn languages ​​during quarantine. I try to organize myself well, especially because of my school obligations. Of course, this is not always possible, but I manage. I also watch movies, communicate with friends, and read books. This is a chance to correct most of the mistakes, because time, despite the space barrier, works in our favour. "
We spoke with Patricia Pobric, a civic activist and Executive Director of the NGO Our Action, about the behaviour of young people in this new situation caused by coronavirus pandemic and in what way they can make useful contribution.
"One who understands young people understands that current situation is most difficult to them. It's still easy for kids to have fun at home with toys and other activities, but young people are, by their nature, very social beings. They like to move, to socialize, go out…Although we consider that they are too much attached to their phones, physical socializing means a lot to them. In general, I think most young people understood the significance of the situation, and that it was accepted with understanding but not with fear. Only young people to whom parents, relatives, and media transferred fear, showed it."
Pobric however, pointed out that there were also undesirable examples. "It happens that a small number of young men drives their vehicles after curfew, or organize trips and barbecues and do not respect social distancing. My advice to young members of NGO Our Action, from the beginning of quarantine, was to spend time after online school activities not only on games and internet, but also on planting, working on farms, gardens, learning new skills at home and in nature." Photos prove that some have accepted the advice.
Zana KNEZEVIC
Komentari
PUBLIC CALL CIN-CG: EMPOWERING RE POPULATION TO ACESS THE LABOR MARKET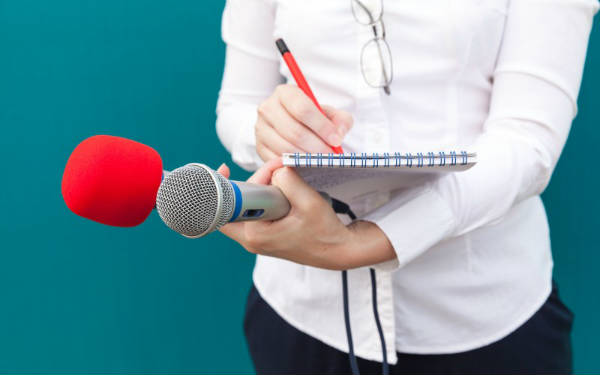 Centre for Investigative Journalism of Montenegro (CIN-CG), in the framework of the project:
"Empowering RE population to access the labor market"
(project provided with the financial support of the European Union and the Government of Montenegro)
is publishing:
A PUBLIC CALL
For training in the media industry – 25 interns from RE population
(Training for journalists, cameramen, graphic designers, workers in printing plant and other jobs in electronic, print and online media)
The training will consist of two stages. The first stage includes two-month training for 25 participants, for which fee will be provided. Following the first stage training, the Commission will select five trainees who show the best tendencies for work in the media. A five-month employment contract will be signed with them. The participants will be trained in media work and they will be involved in media production, for which they will receive regular monthly salary.
The Call is open for unemployed members of RE population residing in the territory of Montenegro who completed at least a primary school and are registered with the Employment Agency of Montenegro. Priority will be given to candidates with high school and college degrees.
Interested candidates should send their applications with a CV, confirmation from the records of the Employment Agency of Montenegro and motivational letter by 15/02/2020 at the latest, by e-mail to: konkurscincg@gmail.com, or to the address: CIN-CG, Trg nezavisnosti bb, 81000 Podgorica.
Komentari