Mysteries of the Parallel Service
Boro Vučinić has recently been appointed the sixth Director of the Secret Services since the introduction of a multi-party system in Montenegro. He took over the position from Vladan Joković, who resigned last winter "motivated by personal reasons." Little did anyone believe in such an explanation, since Joković resigned after the publication of a (not)falsified list of conversations between Igor Lukšić and Milan Roćen with Darko Šarić, an affair that implied alleged links between the Prime Minister and the Minister of Foreign Affairs and European Integrations with the head of organized crime whose associates in Montenegro are now convicted by non-enforceable judgements of money laundering. In the context of Montenegro approaching full NATO membership, the National Security Agency (ANB) is in focus, which should, together with other state bodies, actively participate in the implementation of measures for criminal prosecution of perpetrators, co-perpetrators, instigators, supporters and/or other persons who are in any way related to money laundering. Such an ANB role is described in the Second Annual National Program, a document submitted by Lukšić's government in September 2011 to NATO.
However, well-known and proven facts compromise fine-grained writing. Darko Šarić, for instance, smoothly passed the security check of the ANB. It has been documented that with Safet Kalić, now accused of money laundering, secret service officers had unusually cordial contacts for at least a decade.
Zoran Lazović and Duško Golubović, high-ranked ANB officials, are most often publicly connected with the criminal milieu. Despite the fact that the Prime Minister Lukšić indirectly advised them to retire on 16 January, both of them are still active, although, it is claimed, without concrete operational responsibilities. However, this in reality does not mean much, because their roles are only partially determined by a special act of systematization.
According to Nebojša Medojević, Lazović and Golubović are the link with a group of officers specializing in espionage, who for years allegedly worked "in a parallel secret service for the needs of Milan Roćen and DPS president Milo Djukanović". The subjects of their supervision are judges, prosecutors, non-governmental sector activists, businessmen, competitors or factions in the establishment, as well as "competitors in criminal matters and in public procurements". Parallel service was reportedly formed because ANB's maneuvering space for abuse was reduced.
Discussions were held on 15 February, at a session of the parliamentary Defense and Security Committee, when Boro Vučinić threatened Medojević before the appointment as the director of ANB, alternatively, he said that "they would deal with him if the prosecutor does not do it." He tried to deny that in 2007, with no written evidence of compulsory security checks, prominent members of the former Military Security and Military Intelligence Agency, known as KOS and VOS, were employed and later deployed to extremely sensitive places in the Ministry of Defense.
Some of them, such as Colonel Vladislav Vlahović (now the Head of the military segment of the Montenegrin Mission in Brussels) and Lieutenant Colonel Darko Burić (on duty in the General Staff of the Montenegrin Army), were men of the General Branko Krga, Chief of the Intelligence Administration in two mandates (1994-1997, 1999-2001) and then until 2005 as the Deputy and then Chief of the General Staff in Belgrade.
Medojević claims that a parallel service was formed "in order to maintain ties with the Russian security structures with which military intelligence agents had previously cooperated."
The Officers Vlahović and Burić ran the 123rd and/or 3rd center of the Intelligence Administration in Podgorica at different intervals. Their mentor, Branko Krga, has been in the vortex with Milan Roćen for two decades, because until 1994, they had served together in Moscow – Krga as the military attaché, while Roćen was the Charge d'Affairs at the FRY Embassy. Recently, for the Sarajevo-based magazine Dani, Krga talked about his recollections from that time, so he acknowledged that they provided contacts in Moscow to Radovan Karadžić.
After Krga, the military attaché in Moscow and Roćen's colleague was Radoslav Škorić, who was later general, from 2002 to 2003, the Head of the Intelligence Administration who formed the 3rd center in Podgorica and appointed Lieutenant-Colonel Burić as the Chief. Škorić was dismissed after one lieutenant colonel was arrested in Belgrade in September 2003 for the crime of espionage in favor of Russia.
Several officers accused of illegal espionage, according to Vučinić's permission, gave public statements and tried to deny Medojević's allegations. All of them, as the proof of their correctness, are referring to the fact that in 2009, ANB checked them so that they could obtain a security clearance for access to classified NATO information.
However, this is a procedure on a different basis, not a background check that had to be done by 2007 and on which Medojević insisted. Three members of ANB, with the previous history of undermining Belgrade's military agency work ahead of the referendum, were then directly in charge of the checks at the Ministry of Defense: Božidar Lakić (now retired), Predrag Abramović (transferred to a bank to a security position) and Veselin Mazić.
In the Second Annual National Program, Igor Lukšić's government reported in the autumn to NATO that "after the completion of the assessment of vulnerability, the updated plans for keeping and handling classified information were adopted".
NATO reportedly observed serious problems in the security sector of Montenegro. There is a fear of or possible confirmation of the illegal leakage of NATO information submitted to the Directorate for the Protection of Classified Information, which is kept in the building of the Ministry of Defense, and for whose security ANB is responsible.
Such a conclusion is indirectly derived from the fact that last year the ANB appointed a special "responsible person" for performing internal control over the implementation of the measures for the protection of classified information. Previously, the Montenegrin officials claimed that the security of NATO information was maximum. In the meantime, the Ministry of Defense has launched contradictory information about the parallel service. They said at the beginning of February that this department and the Montenegrin Army "do not have and did not have eavesdropping equipment and devices". Later on, the new Minister of Defense, Milica Pejanović-Djurišić, alluding to their obsolescence and inefficiency, mentioned certain "megaphones, dictation machines and record players".
The Army without the Service
For years, Boro Vučinić unsuccessfully tried or just pretended to try to legalize, without ANB, a special, transparent, "military service", which is, after all, a NATO standard.
However, the military security operations are still in the jurisdiction of ANB. In April of last year, the Law on Amendments and Supplements to the Law on ANB was adopted, which "extended the competencies of the Agency to issues of importance for the defense interests of Montenegro and fulfillment of strategic security goals and interests (intelligence and counterintelligence activities in the field of defense)."
On the data gathered in this area, ANB reports to the Council for Defense and Security (Filip Vujanović, Ranko Krivokapić, Igor Lukšić), as well as to the Minister of Defense and the Chief of General Staff of the Montenegrin Army.
On 29 July 2011, ANB signed an Agreement on Cooperation in the Field of Intelligence and Counterintelligence Operations with the Ministry of Defense, which, among other things, regulated the sending of ANB representatives to the Ministry of Defense, which occurred only at the beginning of December last year.
The Minister of Defense, Milica Pejanović-Djurišić has recently said that the special military service "has not yet been formed".
Counterattack against Medojević
The counterattack against Nebojša Medojević, who for two or three years has been insisting on the fact that an illegal secret service is operating within the Ministry of Defense, was also joined by Ivan Mašulović, appointed from last winter as the Assistant Minister of Defense for the defense policy, previously the Head of the Criminal Investigation Police, security guard at the Ministry of Foreign Affairs of Milan Roćen, Head of ANB for Podgorica, advisor of Igor Lukšić.
Mašulović as part of the public reaction on 16 March – only three days after Milica Pejanović-Djurišić was appointed – said that he would press charges against Medojević "because of the untruths". He did not deny the connection with Andreja Savić, former Director of the Security and Information Agency of Serbia, with whom he published certain police textbooks – what the Monitor wrote about – but on that occasion Mašulović stated:
"I have never seen or heard from Mr. Branko Krga, nor have I talked to him on any basis, and I simply do not know him. Also, I have never held a single lecture at the Academy for Diplomacy and Security (ADB) in Belgrade, nor have I physically ever entered this facility. The only connection I have with ADB is that one of my books is used as supplementary literature in the field of security management".
It is not clear when Mašulović is telling the truth, because he denies himself. In his chrestomathy "Security of the European Union" (Podgorica, 2009), co-authored by Andreja Savić, Mašulović wrote in his biography that he was "an associate" of ADB.
The founder of ADB is a controversial businessman Nenad Djordjević, who until 2007 was the owner of a part of the island of Hawaii near Budva. Andreja Savić and Branko Krga are lecturers at ADB.
At the end of 2011, Ivan Mašulović, during the mandate of Boro Vučinić, was appointed as the Assistant governing the Sector for Defense Policy, and in that way, according to the systematization of the Ministry of Defense, he oversees the operational links of official Podgorica to NATO, including the Directorate for the Protection of Classified Information, military-diplomatic representatives, Department for International Cooperation and Department for NATO and the European Union.
During the visit to the headquarters of ANB as a member of the Security and Defense Committee, Nebojša Medojević asked the competent officers whether foreign partners, including the US DEA (Drug Enforcement Administration), asked for checks on whether Ivan Mašulović also "disclosed information" to Dragan Fric Dudić.
He did not get a specific answer to that question.
For a few years, Mašulović was the head of CB Herceg Novi, under whose jurisdiction was Kotor, the town from which Dudić worked.
Vladimir JOVANOVIĆ
Komentari
PUBLIC CALL CIN-CG: EMPOWERING RE POPULATION TO ACESS THE LABOR MARKET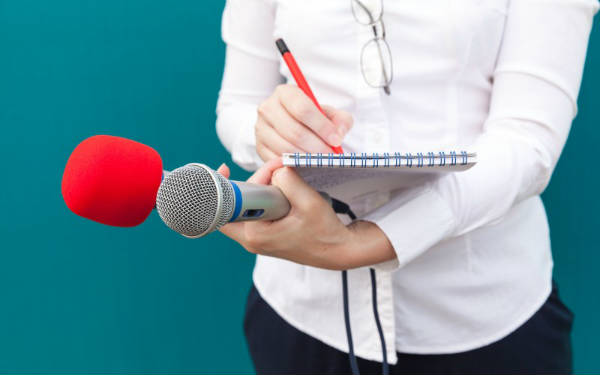 Centre for Investigative Journalism of Montenegro (CIN-CG), in the framework of the project:
"Empowering RE population to access the labor market"
(project provided with the financial support of the European Union and the Government of Montenegro)
is publishing:
A PUBLIC CALL
For training in the media industry – 25 interns from RE population
(Training for journalists, cameramen, graphic designers, workers in printing plant and other jobs in electronic, print and online media)
The training will consist of two stages. The first stage includes two-month training for 25 participants, for which fee will be provided. Following the first stage training, the Commission will select five trainees who show the best tendencies for work in the media. A five-month employment contract will be signed with them. The participants will be trained in media work and they will be involved in media production, for which they will receive regular monthly salary.
The Call is open for unemployed members of RE population residing in the territory of Montenegro who completed at least a primary school and are registered with the Employment Agency of Montenegro. Priority will be given to candidates with high school and college degrees.
Interested candidates should send their applications with a CV, confirmation from the records of the Employment Agency of Montenegro and motivational letter by 15/02/2020 at the latest, by e-mail to: konkurscincg@gmail.com, or to the address: CIN-CG, Trg nezavisnosti bb, 81000 Podgorica.
Komentari
WHY MINISTRY OF EDUCACTION PROTECTS DIRECTOR OF ELECTRO-TECHNICAL SCHOOL IN PODGORICA: Reward for violence
Video that has recently appeared on social networks shows professor of the Electro-technical High School in Podgorica Veselin Picuric as he stands in front of the school blackboard and emblem of Montenegro finger flicking on students foreheads. Students pass by him quietly, tolerating his actions which leads to a conclusion that it is usual educational-correctional measure.
The video was made ten years ago, and in the meantime Picuric was promoted to a director of this school. His third mandate was signed by Minister Damir Sehovic on February 7, this year.
Students were not the only ones who made video records of professors in Electro-technical High School "Vaso Aligrudic". When Picuric became director in 2009, he installed video surveillance in classrooms, computer halls and laboratories. In 2011 he went step further and placed cameras in practical classes' premises, and even in school's toilets. This was done unlawfully, according to the opinion of Basic Court in Podgorica which was brought in January 2019, just before Picuric's re-election. Judge of Podgorica's Basic Court Katarina Jankovic, acting upon charges of eleven former and current professors of that school, ordered the school to pay each of them a thousand euros, as a compensation for non-pecuniary damage for violation of person's rights – the right to privacy and the right to mental integrity.
Picuric said that the court ruling was not the final and that he would appeal. He also said that video surveillance was set up with the approval of the Teachers' Council. On the other hand the opinion of the court considered the installation of video surveillance in the toilets as an interference with the right to privacy. Previously, the Agency for the Protection of Personal Data requested removal of cameras from school toilets, and then from all 16 rooms where the teaching process takes place, because they were set up without a valid legal basis.
The Court also established a very creative misuse of recordings – on one occasion during a session of the Teachers' Council, at which more than 100 employees were present, a class of one of the professors was shown on a TV screen. The director used the part of the session to comment on professor's work in front of his colleagues. The purpose of that video screening was to show to everyone that they were under surveillance and that their work can be also commented. The ruling states that they received warnings even from the cleaning staff.
Before the trial, Picuric was also in focus of educational authorities. Namely, the main education inspector Lucija Adzic recommended in 2013, Picuric's dismissal from the position of school director. In November 2017, the Educational Inspectorate reiterated that Picuric should be dismissed. He unlawfully dismissed three professors of practical classes Ranko Ljumovic, Dragan Sandic and Branislav Ivanstanin. At the same time, he hired seven new professors, among who only one had professional certification. According to the assessment of the education inspector Radan Nikolic, in the period from 2009 to 2014, Picuric damaged the school and the state for 136.000,00 euros!
Despite those warnings and confirmed damage, Picuric continued to work on his own. Education inspector Vesko Joksimovic found out in December 2018, that Picuric, again unlawfully reduced teaching hours to professors of practical classes, and that he hired six teachers who did not have professional certification and license to work in educational institutions.
The Ministry of Education was well informed about the situation. However this did not prevent Minister Sehovic in February this year, to sign for Picuric's mandate one more time.  Center for Civic Education considers that reelection of Picuric gives a perception that Ministry values personnel like him. It also represents further humiliation for the Educational Inspection whose work has been disregarded. They also pointed out that this election comes after a first instance court decision which stated that Picuric was acting unlawfully which has cost fairly the school, i.e. the budget.  Weekly Monitor asked the Ministry of Education for the reasoning of Picuric's extended mandate and disregard of Educational Inspection recommendations for his dismissal, as well as about their opinion about 100,000 euros damage (as determined by the court) made by unlawful actions of this director. Weekly Monitor also asked what will be Ministry's reaction if court confirms some of the criminal complaints filed against the director of Electro-technical School. Answers were not received.  The Ministry, the Minister and the Director disregard findings of the Educational Inspection, but pay to a court instead.  Pićurić sued professor Mladen Klikovac during 2015, stating that he insulted him in the classroom in front of the students, called him on a fight, and threatened him. Director the following day asked his students to sign statements about the event. Soon after that he initiated disciplinary proceedings against professor Klikovac for alleged "mobbing over director" and punished him with five percent salary reduction for three months.
The Basic Court in Cetinje annulled this disciplinary measure as unfounded, and local misdemeanor department in Podgorica determined that Klikovac was not guilty.  His testimony in the court was confirmed by four former students of this school.
After these verdicts, Klikovac against Picuric, filed a criminal complaint for falsification of an official document, abuse of office, official misconduct and false reporting.
Basic State Prosecutor Nikola Boricic rejected in November last year a criminal complaint filed by Aleksandrina Vujacic, Ranko Ljumovic, Dragan Sandic and Mladen Klikovac against Picuric for: official misconduct, abuse of economic power, evasion of taxes and contributions, bribery, autocracy, falsification of a public document… At the beginning of this year, the State Prosecutor's Office found that "the decision of the Basic State Prosecutor's Office in Podgorica was based on incomplete factual state. Therefore, it is ordered to the Basic State Prosecutor's Office in Podgorica to fully determine the factual situation in order to make legal decision".
Questions that we e-mailed to the official school account to Picuric in order to provide comments on criminal charges, findings of educational inspection, and damage established by court, were not answered.  When video recording from the beginning of this story appeared, some employees in this school commented on social networks that they hoped that other videos would emerge as well. Videos in which students "snort the chalk line for pass mark", as well as choral interpretation of Serbian nationalist songs ("King Peter's Guard" and "From Topola, from Topola …")…
Predrag NIKOLIC
foto: Borko ZOGOOVIC
Komentari
DISCRIMINATION OF CHILDREN WHO TRAIN GYMNASTICS:  No Use of Being Talented
Dejan Vucevic, the only international gymnastics judge in Montenegro, claims that gymnastics in Montenegro has been put to an end and that more than 100 children, who train it in Podgorica, have no opportunities to participate in competitions.
"There is only rhythmic gymnastics in Montenegro, the sports gymnastics has been put to an end," says Dejan Vucevic, the only international gymnastics judge in Montenegro. Vucevic has spent his whole life in gymnastics, first as a competitor, and then, for decades, as a trainer.
He explains that there are more than 100 trainees in gymnastics and many talents in Podgorica, but there is no place where they can show their skills. They are denied access to domestic and international competitions. He accuses the Gymnastics Federation of Montenegro (GFM) that it completely disregarded sports gymnastics.
The result of such work, according to Vucevic, is that talented gymnasts go to the region: "Due to lack of conditions here children go to the region. Thus, two boys and one girl that I trained, who compete for Serbia now, have over 100 medals. I'm not glad that, instead for their own home, they win medals for another one, "Vucevic said.
Vucevic was one of the founders of the Gymnastics Federation of Montenegro (GFM), in which he was a member of the Assembly and the Chairman of the Board of Directors. He was a GFM's delegate in 2010, when this Federation was admitted to the International Gymnastics Federation (FIG[1]). "The Federation was established in 1994, and if we had been fortunate, this February, we would have celebrated 25 years of existence. Currently it has been turned into a rhythmic gymnastics federation," he says.
Vucevic claims that already unfavourable conditions in this sport culminated in 2014 when new management was elected and when GFM's central office was moved from Podgorica to Budva. He states that this followed after the disappearance of the Federation document and seal, and that new management was not elected according to the rules.
Vesna Radonic, President of GFM, denies Vucevic's allegations regarding unlawful election of the new management: "GFM operates in accordance with the Montenegrin Sports Law, which came into force in 2018, and it also must align all its activities with the rules of FIG and UEG[2]. Therefore, no one can say that GFM was not established according to the procedures. This was confirmed by several inspection visits that came and checked the regularity of GFM work. All inspectors had a positive opinion on GFM's work, "says GFM President for Weekly Monitor.
Vucevic claims that the new management of the Federation, as soon as it assumed its functions, disabled his gymnasts from participating in the international competition due to his public talks about the irregularities in the Federation: "The Federation sent us a dispatch that we cannot participate in the competition. They disallowed our children to compete – they could only perform within a non-competitive part of the event."
Through the gymnastics club Gorica, which was led by Vucevic, generations of athletes have passed. Vucevic said that many top athletes started with gymnastics in this club, who in addition to gymnastics achieved results in other sports. He also pointed out to a number of students of the Faculty for Sport and Physical Education, who worked with this club.  However, he explains that current situation disallows talents in sports gymnastics to compete at home, regional and international levels.
Neither Ministry of Sports has done anything to improve the situation – Vucevic says that since the registration of clubs had begun – seven gymnastics clubs were closed. "I submitted an application for the club Gorica to the Ministry of Sports and I was told that it was not complete. I asked if I could update it and the response was positive.  Later, when I went there I was told that I cannot do that, "he explains.
Radonic however, claims that the problem is lack of licenses. "Clubs in order to compete in international competitions must meet the basic criteria of FIG, UEG, and GFM. The basic criteria are licenses in GFM, UEG and FIG. Unfortunately, our competitors are licensed only in GFM. Another problem is the lack of educated trainers and judges which is a requirement for competing at the international scene. This means that they currently, do not have FIG and UEG licenses, "she says.
She insists that sports gymnastics exists in Montenegro: "Sports gymnastics clubs are a club from Niksic and a club from Herceg Novi. These clubs compete within Montenegrin system of competitions according to the GFM calendar". However, she does not deny that this sport in Montenegro is at a low level. "Due to objective reasons – lack of adequate training space and lack of tools necessary for quality performance of sports gymnastics".
Vucevic on the other hand claims that "as far as sports gymnastics is concerned, our Federation is terminated. This Federation in Budva has nothing to do with sports gymnastics. I would like to ask institutions to who they give money to – 10.000 euros last year and 25.000 this year. Everywhere in the world, rhythmic gymnastics is separated from the sports, except here in Montenegro. "
Radonic says that GFM did not close its door to anyone. "We repeatedly invited all sports and other gymnastics clubs to join GFM and to take part in all other activities carried out by the GFM."
Cooperation with this questionable Federation is still impossible, says Vucevic and emphasizes that gymnastics is a sport in which competitors and trainers must advance their selves whole life: "But the persons in the Federation obviously do not care about the improvement and progress of children, it seems that other things, out of sports field, are for them in the first place."
Vucevic has been waiting for years for a meeting with the Minister of Sports, Nikola Janovic.
"I've been requesting a meeting with Janovic for three years and I cannot reach him. I would like to talk to him as an athlete and to inform him about the situation regarding gymnastics. I believe that the Minister does not even know that I have been unsuccessfully, requesting a meeting for years. "
There was no one to approve the sports hall
Vucevic said that, a few years ago, he visited primary and secondary schools in Podgorica with an elaborate on the construction of gymnastic hall. He explains that an international organization was willing to donate a hall. The plan envisaged for school to use the hall from the morning till 14:00h, while the club would use it from 16:00 to 22:00h. It was projected as the gymnastics center of Montenegro, which would have all necessary sports infrastructure, but also general children's health care provider and dental clinic. Vucevic said that at that time, famous gymnast from Slovenia, Miroslav Cerar promised to donate, upon the arrangement of the hall, two sets of gymnastics devices.
"When we presented the plan to directors of schools, they were thrilled, but they told us that they cannot do anything without the Ministry and the Minister," says Vucevic.
In the end, they were told by the Ministry to avoid opening of sports halls within schools.
Predrag Nikolić
[1] Fédération Internationale de Gymnastique – FIG
[2] UEG – European Union of Gymnastics
Komentari