It would be too little if he just left
Monitor weekly, 28 June 2013
It would be too little if he just left
It is clear – whoever presses him, Djukanovic cannot go. Due to fear, he has returned to the post of prime minister. Just consider what he has on his back – from the bankrupt aluminium industry to the dozens of unsolved high profile murders. He has missed all good chances to pull out. And is now a hostage of his own policy and numerous criminal fraternity, that he has been protecting for decades.
Just because the prime minister is an ex-person in politics, a helium balloon that could pop off at any moment, anything could happen in the coming months – from violence against opponents, to riots due to rising poverty. The cash box is empty, there is no money, and major entrepreneurs Saric, Kalić and Kelmendi and are either on the run or in jail … The troubles are great. And are visible on the leader.
His eyes look tired. His hands nervously spin while he tells the Parliament that he will not leave the office on the 13 July state holiday. He's trying to be funny. This is a dangerous phase for dictators in the twilight hours. He is boasting that he will not bow down to Brussels, as some did before to Belgrade. He, allegedly, never did that. All his truths are alike.
He is still fervently defended only by the Farm, Baby and the played out Kusovac. And the Siamese twins with a joint brain Antenna – Analytica . One could not say who looks sadder. The junior coalition SDP partner wisely says that a fall of the government would not be a disaster, that Lekić's result proves that changes are possible, that the opposition is maturing. Another sign that there is something in the story that the powerful global addresses are turning a blind eye on Djukanovic.
The opposition SNP party leader Srdja Milic, who asked the Prime Minister whether he would resign, said that he was prompted to do it by the people in the government and the opposition who have good information from the international community. In turn, the opposition PZP leader Nebojsa Medojević, as usual, is more direct – Brussels is asking Djukanovic to go. This was denied by both Ministry of Foreign Affairs and Brussels.
According to one source, Djukanovic is being intimidated by the Europol report in which, apparently, his role can be seen in the infamous DDT – Drugs, Diamonds and Tobacco smuggling. The Sanader case is peanuts compared to this, claims Monitor's interlocutor.
However, it is less important who said what to Djukanovic. Strategically, the region is entering a new phase. Croatia is in the EU and Serbia will soon start the accession negotiations, which eliminates one of the main factors of instability in the Balkans. The EU and the US can now dedicate themselves more thoroughly to Montenegro and its vital troubles. A new attitude is emerging that a systemic change is necessary here – the transition from a totalitarian to an open society, in which the government would be replaceable. And for that, a personality change at the top would not sufficient, although it is also presumed.
This new approach is already in motion. Formally, Brussels has conceded the presidential elections, but the doubts regarding their legitimacy subsist. Full support has been given to the demands of the opposition and civil society for investigating the scandal 'Recordings' and for conducting a comprehensive review of the electoral rules. Also requested are urgent amendments to the Constitution aimed at reforming the judiciary.
The latest blow to the ruling DPS party came from the Venice Commission through its proposal that a qualified majority in the parliament should elect the State Prosecutor, constitutional judges and four members of the Judiciary Council. This deprives the ruling party the opportunity not only to choose single-handedly but also to block the election of main judiciary officials. So, it would be possible for the opposition and the junior coaltiton SDP party to agree on solutions that suit them.
International officials have already warned several times the authorities for faking the fight against corruption and organized crime and for suppressing media freedoms. Less loudly, but not less strongly, they have protested against the awarding of unlawful state aid to failed offshore companies of suspicious ownership structure and to the regime's daily Pobjeda.
The transition from a captured to an open society is not possible with Djukanovic. Everyone knows that. It is not sufficient to have the SDP illusion to make-up the system and to bring changes through a better personnel policy. By, say, sending the Mayor of Podgorica to an ambassadorial position, and by relieving the prime minister from the front office.
After this dark quarter century, Montenegro needs much more than 'sanaderisation' – the rule of law, the curbing of endemic corruption and of total control over economic resources, repressive and propaganda apparatus. The preparation of the first free elections. The articulating and strengthening of the democratic alternative to which Miodrag Lekic has already given a stamp. Finally, the gathering of all the anti-regime forces around one goal – a free, democratic Montenegro.

Milka Tadic-Mijovic
(Reprinted by daily Vijesti on 1 July 2013
http://www.vijesti.me/kolumne/malo-je-da-ode-kolumna-136627)
Komentari
PUBLIC CALL CIN-CG: EMPOWERING RE POPULATION TO ACESS THE LABOR MARKET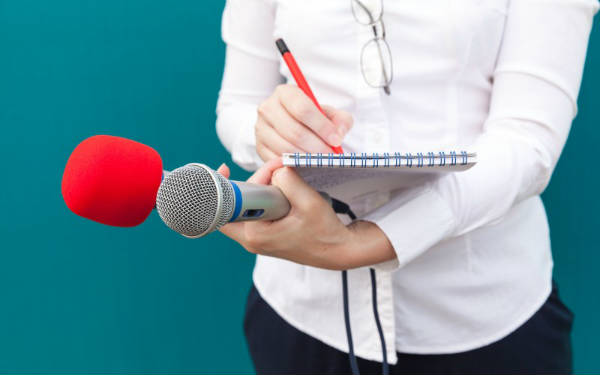 Centre for Investigative Journalism of Montenegro (CIN-CG), in the framework of the project:
"Empowering RE population to access the labor market"
(project provided with the financial support of the European Union and the Government of Montenegro)
is publishing:
A PUBLIC CALL
For training in the media industry – 25 interns from RE population
(Training for journalists, cameramen, graphic designers, workers in printing plant and other jobs in electronic, print and online media)
The training will consist of two stages. The first stage includes two-month training for 25 participants, for which fee will be provided. Following the first stage training, the Commission will select five trainees who show the best tendencies for work in the media. A five-month employment contract will be signed with them. The participants will be trained in media work and they will be involved in media production, for which they will receive regular monthly salary.
The Call is open for unemployed members of RE population residing in the territory of Montenegro who completed at least a primary school and are registered with the Employment Agency of Montenegro. Priority will be given to candidates with high school and college degrees.
Interested candidates should send their applications with a CV, confirmation from the records of the Employment Agency of Montenegro and motivational letter by 15/02/2020 at the latest, by e-mail to: konkurscincg@gmail.com, or to the address: CIN-CG, Trg nezavisnosti bb, 81000 Podgorica.
Komentari
WHY MINISTRY OF EDUCACTION PROTECTS DIRECTOR OF ELECTRO-TECHNICAL SCHOOL IN PODGORICA: Reward for violence
Video that has recently appeared on social networks shows professor of the Electro-technical High School in Podgorica Veselin Picuric as he stands in front of the school blackboard and emblem of Montenegro finger flicking on students foreheads. Students pass by him quietly, tolerating his actions which leads to a conclusion that it is usual educational-correctional measure.
The video was made ten years ago, and in the meantime Picuric was promoted to a director of this school. His third mandate was signed by Minister Damir Sehovic on February 7, this year.
Students were not the only ones who made video records of professors in Electro-technical High School "Vaso Aligrudic". When Picuric became director in 2009, he installed video surveillance in classrooms, computer halls and laboratories. In 2011 he went step further and placed cameras in practical classes' premises, and even in school's toilets. This was done unlawfully, according to the opinion of Basic Court in Podgorica which was brought in January 2019, just before Picuric's re-election. Judge of Podgorica's Basic Court Katarina Jankovic, acting upon charges of eleven former and current professors of that school, ordered the school to pay each of them a thousand euros, as a compensation for non-pecuniary damage for violation of person's rights – the right to privacy and the right to mental integrity.
Picuric said that the court ruling was not the final and that he would appeal. He also said that video surveillance was set up with the approval of the Teachers' Council. On the other hand the opinion of the court considered the installation of video surveillance in the toilets as an interference with the right to privacy. Previously, the Agency for the Protection of Personal Data requested removal of cameras from school toilets, and then from all 16 rooms where the teaching process takes place, because they were set up without a valid legal basis.
The Court also established a very creative misuse of recordings – on one occasion during a session of the Teachers' Council, at which more than 100 employees were present, a class of one of the professors was shown on a TV screen. The director used the part of the session to comment on professor's work in front of his colleagues. The purpose of that video screening was to show to everyone that they were under surveillance and that their work can be also commented. The ruling states that they received warnings even from the cleaning staff.
Before the trial, Picuric was also in focus of educational authorities. Namely, the main education inspector Lucija Adzic recommended in 2013, Picuric's dismissal from the position of school director. In November 2017, the Educational Inspectorate reiterated that Picuric should be dismissed. He unlawfully dismissed three professors of practical classes Ranko Ljumovic, Dragan Sandic and Branislav Ivanstanin. At the same time, he hired seven new professors, among who only one had professional certification. According to the assessment of the education inspector Radan Nikolic, in the period from 2009 to 2014, Picuric damaged the school and the state for 136.000,00 euros!
Despite those warnings and confirmed damage, Picuric continued to work on his own. Education inspector Vesko Joksimovic found out in December 2018, that Picuric, again unlawfully reduced teaching hours to professors of practical classes, and that he hired six teachers who did not have professional certification and license to work in educational institutions.
The Ministry of Education was well informed about the situation. However this did not prevent Minister Sehovic in February this year, to sign for Picuric's mandate one more time.  Center for Civic Education considers that reelection of Picuric gives a perception that Ministry values personnel like him. It also represents further humiliation for the Educational Inspection whose work has been disregarded. They also pointed out that this election comes after a first instance court decision which stated that Picuric was acting unlawfully which has cost fairly the school, i.e. the budget.  Weekly Monitor asked the Ministry of Education for the reasoning of Picuric's extended mandate and disregard of Educational Inspection recommendations for his dismissal, as well as about their opinion about 100,000 euros damage (as determined by the court) made by unlawful actions of this director. Weekly Monitor also asked what will be Ministry's reaction if court confirms some of the criminal complaints filed against the director of Electro-technical School. Answers were not received.  The Ministry, the Minister and the Director disregard findings of the Educational Inspection, but pay to a court instead.  Pićurić sued professor Mladen Klikovac during 2015, stating that he insulted him in the classroom in front of the students, called him on a fight, and threatened him. Director the following day asked his students to sign statements about the event. Soon after that he initiated disciplinary proceedings against professor Klikovac for alleged "mobbing over director" and punished him with five percent salary reduction for three months.
The Basic Court in Cetinje annulled this disciplinary measure as unfounded, and local misdemeanor department in Podgorica determined that Klikovac was not guilty.  His testimony in the court was confirmed by four former students of this school.
After these verdicts, Klikovac against Picuric, filed a criminal complaint for falsification of an official document, abuse of office, official misconduct and false reporting.
Basic State Prosecutor Nikola Boricic rejected in November last year a criminal complaint filed by Aleksandrina Vujacic, Ranko Ljumovic, Dragan Sandic and Mladen Klikovac against Picuric for: official misconduct, abuse of economic power, evasion of taxes and contributions, bribery, autocracy, falsification of a public document… At the beginning of this year, the State Prosecutor's Office found that "the decision of the Basic State Prosecutor's Office in Podgorica was based on incomplete factual state. Therefore, it is ordered to the Basic State Prosecutor's Office in Podgorica to fully determine the factual situation in order to make legal decision".
Questions that we e-mailed to the official school account to Picuric in order to provide comments on criminal charges, findings of educational inspection, and damage established by court, were not answered.  When video recording from the beginning of this story appeared, some employees in this school commented on social networks that they hoped that other videos would emerge as well. Videos in which students "snort the chalk line for pass mark", as well as choral interpretation of Serbian nationalist songs ("King Peter's Guard" and "From Topola, from Topola …")…
Predrag NIKOLIC
foto: Borko ZOGOOVIC
Komentari
DISCRIMINATION OF CHILDREN WHO TRAIN GYMNASTICS:  No Use of Being Talented
Dejan Vucevic, the only international gymnastics judge in Montenegro, claims that gymnastics in Montenegro has been put to an end and that more than 100 children, who train it in Podgorica, have no opportunities to participate in competitions.
"There is only rhythmic gymnastics in Montenegro, the sports gymnastics has been put to an end," says Dejan Vucevic, the only international gymnastics judge in Montenegro. Vucevic has spent his whole life in gymnastics, first as a competitor, and then, for decades, as a trainer.
He explains that there are more than 100 trainees in gymnastics and many talents in Podgorica, but there is no place where they can show their skills. They are denied access to domestic and international competitions. He accuses the Gymnastics Federation of Montenegro (GFM) that it completely disregarded sports gymnastics.
The result of such work, according to Vucevic, is that talented gymnasts go to the region: "Due to lack of conditions here children go to the region. Thus, two boys and one girl that I trained, who compete for Serbia now, have over 100 medals. I'm not glad that, instead for their own home, they win medals for another one, "Vucevic said.
Vucevic was one of the founders of the Gymnastics Federation of Montenegro (GFM), in which he was a member of the Assembly and the Chairman of the Board of Directors. He was a GFM's delegate in 2010, when this Federation was admitted to the International Gymnastics Federation (FIG[1]). "The Federation was established in 1994, and if we had been fortunate, this February, we would have celebrated 25 years of existence. Currently it has been turned into a rhythmic gymnastics federation," he says.
Vucevic claims that already unfavourable conditions in this sport culminated in 2014 when new management was elected and when GFM's central office was moved from Podgorica to Budva. He states that this followed after the disappearance of the Federation document and seal, and that new management was not elected according to the rules.
Vesna Radonic, President of GFM, denies Vucevic's allegations regarding unlawful election of the new management: "GFM operates in accordance with the Montenegrin Sports Law, which came into force in 2018, and it also must align all its activities with the rules of FIG and UEG[2]. Therefore, no one can say that GFM was not established according to the procedures. This was confirmed by several inspection visits that came and checked the regularity of GFM work. All inspectors had a positive opinion on GFM's work, "says GFM President for Weekly Monitor.
Vucevic claims that the new management of the Federation, as soon as it assumed its functions, disabled his gymnasts from participating in the international competition due to his public talks about the irregularities in the Federation: "The Federation sent us a dispatch that we cannot participate in the competition. They disallowed our children to compete – they could only perform within a non-competitive part of the event."
Through the gymnastics club Gorica, which was led by Vucevic, generations of athletes have passed. Vucevic said that many top athletes started with gymnastics in this club, who in addition to gymnastics achieved results in other sports. He also pointed out to a number of students of the Faculty for Sport and Physical Education, who worked with this club.  However, he explains that current situation disallows talents in sports gymnastics to compete at home, regional and international levels.
Neither Ministry of Sports has done anything to improve the situation – Vucevic says that since the registration of clubs had begun – seven gymnastics clubs were closed. "I submitted an application for the club Gorica to the Ministry of Sports and I was told that it was not complete. I asked if I could update it and the response was positive.  Later, when I went there I was told that I cannot do that, "he explains.
Radonic however, claims that the problem is lack of licenses. "Clubs in order to compete in international competitions must meet the basic criteria of FIG, UEG, and GFM. The basic criteria are licenses in GFM, UEG and FIG. Unfortunately, our competitors are licensed only in GFM. Another problem is the lack of educated trainers and judges which is a requirement for competing at the international scene. This means that they currently, do not have FIG and UEG licenses, "she says.
She insists that sports gymnastics exists in Montenegro: "Sports gymnastics clubs are a club from Niksic and a club from Herceg Novi. These clubs compete within Montenegrin system of competitions according to the GFM calendar". However, she does not deny that this sport in Montenegro is at a low level. "Due to objective reasons – lack of adequate training space and lack of tools necessary for quality performance of sports gymnastics".
Vucevic on the other hand claims that "as far as sports gymnastics is concerned, our Federation is terminated. This Federation in Budva has nothing to do with sports gymnastics. I would like to ask institutions to who they give money to – 10.000 euros last year and 25.000 this year. Everywhere in the world, rhythmic gymnastics is separated from the sports, except here in Montenegro. "
Radonic says that GFM did not close its door to anyone. "We repeatedly invited all sports and other gymnastics clubs to join GFM and to take part in all other activities carried out by the GFM."
Cooperation with this questionable Federation is still impossible, says Vucevic and emphasizes that gymnastics is a sport in which competitors and trainers must advance their selves whole life: "But the persons in the Federation obviously do not care about the improvement and progress of children, it seems that other things, out of sports field, are for them in the first place."
Vucevic has been waiting for years for a meeting with the Minister of Sports, Nikola Janovic.
"I've been requesting a meeting with Janovic for three years and I cannot reach him. I would like to talk to him as an athlete and to inform him about the situation regarding gymnastics. I believe that the Minister does not even know that I have been unsuccessfully, requesting a meeting for years. "
There was no one to approve the sports hall
Vucevic said that, a few years ago, he visited primary and secondary schools in Podgorica with an elaborate on the construction of gymnastic hall. He explains that an international organization was willing to donate a hall. The plan envisaged for school to use the hall from the morning till 14:00h, while the club would use it from 16:00 to 22:00h. It was projected as the gymnastics center of Montenegro, which would have all necessary sports infrastructure, but also general children's health care provider and dental clinic. Vucevic said that at that time, famous gymnast from Slovenia, Miroslav Cerar promised to donate, upon the arrangement of the hall, two sets of gymnastics devices.
"When we presented the plan to directors of schools, they were thrilled, but they told us that they cannot do anything without the Ministry and the Minister," says Vucevic.
In the end, they were told by the Ministry to avoid opening of sports halls within schools.
Predrag Nikolić
[1] Fédération Internationale de Gymnastique – FIG
[2] UEG – European Union of Gymnastics
Komentari