POCKET MONEY PROVIDED BY THE WEB: Item, Account, Euro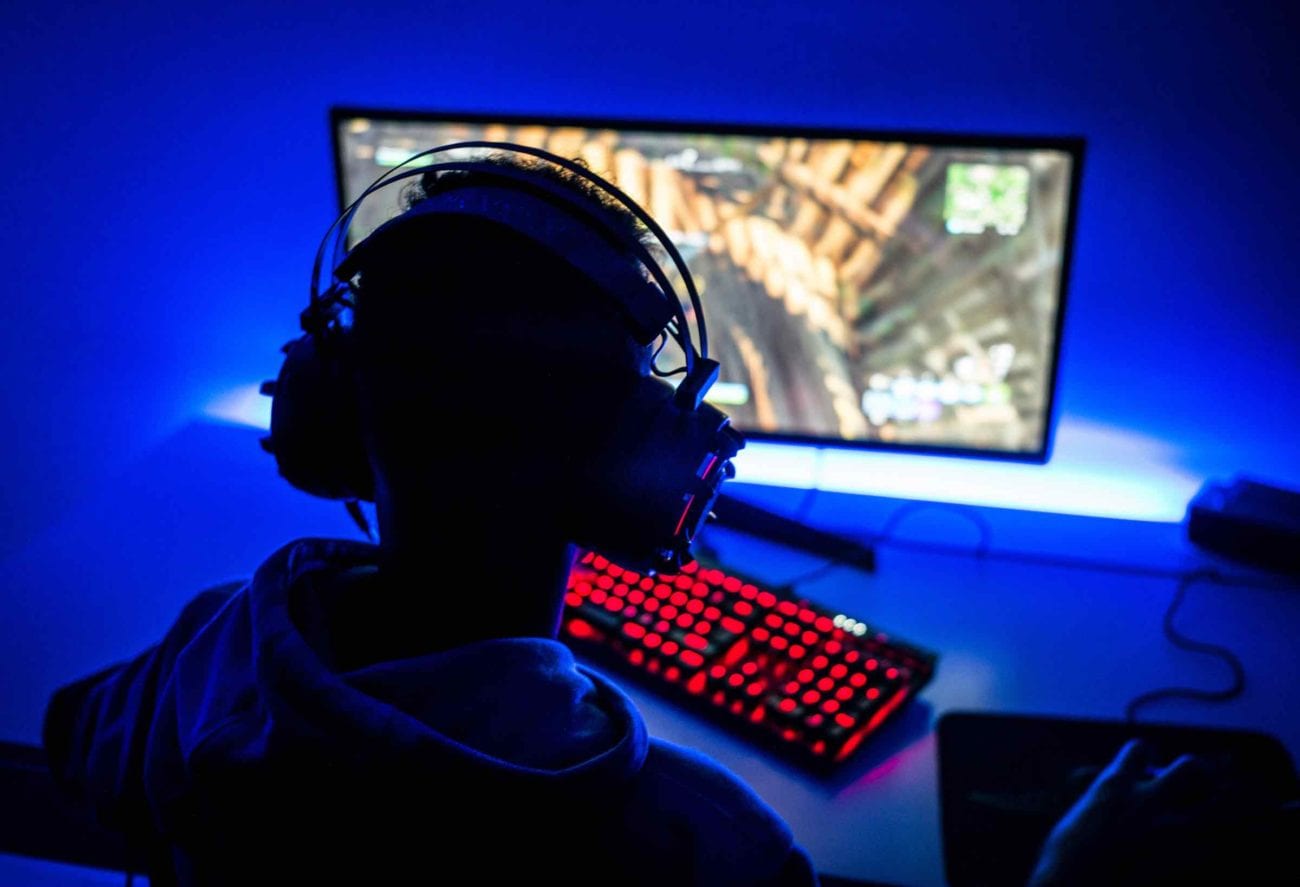 Some try to earn from backbreaking work, some using "a book" and "pen", and some using a mouse and a keyboard, from home through the Internet
Managing. Teens, elderly primary school students, and high school students quickly learn what that word means in a country where their parents, with two average salaries, barely cover their family expenses: buy food, pay bills and loans, and provide basic inedible supplies. The pocket money is usually not high on the priority list. And even if it is, it is not enough. So, you start thinking early, about some kind of profit. And managing.
Some try to earn from backbreaking work, some using "a book" and "pen", and some using a mouse and a keyboard, from home through (fast) Internet.
It all starts with following ads that offer "fast, easy, and guaranteed earnings." Playing unpopular games or browsing paid commercials for hours is the slowest and least fun way to make money on the Internet. You sometimes barely get five to ten euros for one or two-week engagement and number of hours worked. And sometimes, not even that much.
Stefan V. said that he also went through this phase, but that very soon he wanted to try something more tangible and useful (more profitable). He was attracted to the possibility of creating a logo for foreigners (according to definition from Wikipedia: a logo is a graphic sign or an icon indicating a product or business). It seemed to be a profitable and simple business, explained our interviewee the beginning of his business adventure in which he entered with a group of friends. "For those who don't know what a logo is – it's an image, mostly often made by the request of a person who uses it and it serves to label a company, profile or product. Well, at the beginning we used various YouTube guides, explanations and shortcuts for work in basic programs like Photoshop. It took us several days to learn and master them. And then we started to look for our first customers in online forums. At the very beginning, we were paid 3-5 euros for a simple logo, so we earned 15 to 20 euros a week, depending on the number of customers. It wasn't much, but it was not bad for the beginning. Over time, you realise that it is the most difficult to find customers at that level. And some more fun things emerge…"
A similar type of money-earning on the Internet, with compulsory prior knowledge, is translation of shorter and longer texts on various websites. Using the jargon of teenagers in Podgorica, this is freelancing and it refers to a person who does not have a particular job but rather collects and considers the offers he/she has and accepts the most appropriate one. In the adult world, we define freelancing as a part-time job without permanent employment, but let's not elaborate further, the essence is the same. Basically, we're talking about translating catalogues for online shopping websites or subtitling of movies and series. Earnings range from five euros per hour to higher amounts, but require solid, very good or excellent knowledge of English language – and Montenegrin as well.
For those to whom learning is not a favourite activity, there are games. And there are several ways to combine the pleasure of playing and the benefit of making money. "After hours and days of playing Paladins, we decided to make our first team for playing the game," recalled Damian B., one of our interviewees. He noted that this was significantly before broadcasts of video game tournaments started on the state television (RTCG) channels and cable television sports channels (Sport klub has a channel exclusively dedicated to electronic games). "Team had three members, which was enough for amateur tournaments. We thought that we could easily win some rewards. But as soon as we entered the first phase of the first tournament, we saw that we lack experience and that we are still not up to the online tournaments of that rank, since our opponents overwhelmingly defeated us".
They decided to take a step back. "We tried to find an easier way to make money through video games. And over time, we have succeeded".  On the steam platform (steampowered.com), the globally best known and most developed platform for buying and playing games that has hundreds of millions of players and billions of euros turnover, there is a section called the community market. It is used by players to buy and sell items (features, tools, weapons, food with which the player improves the features of the character he/she manages)… which they use in their games. Trade is done for real money. In addition, the largest number of items, except for the most expensive ones, which cost hundreds or thousands of euros, can also be obtained by (skilful) playing a specific game. "We started to collect and win these items and to offer them for sale to interested players who had fewer skills and luck, and more money than us. Over time, we started to make "easy" money, money gained through entertainment. These are not large sums of money (at best several tens of euros), but they are sufficient for pocket money. And, what is more important, we gained it while having fun", said Vuk V. Our interviewee believed that for higher profits, one should invest in video games equipment, but also directly in the purchase of certain items. This also carries the risk of losing money. "If you don't have luck or enough knowledge, you can "go negative", because over time, these items lose and gain value as well as cryptocurrencies. And if you don't assess well when to sell them, you can easily lose money".
Regular players know that there are various ways to make money on the steam. "Very profitable thing that we did was selling of accounts for games which we had brought beforehand to a certain level. Players who do not have the skill or time to start the game from the beginning or to reach to that stage – usually those are older players who have a job and a salary – are ready to pay decently and take over game already levelled up. Each of us has earned 50 euros or more, at least once, by selling accounts, and that is not a small amount of money", claimed our interviewees. However, they note that buying someone else's gaming account is not completely safe. If you do business with an unknown and dishonest account seller, you can easily be left without an account and without money since, that person can report that his/her account has been stolen (unauthorised account takeover). "So if you intend to buy one of the accounts, it is desirable that you know that person and that you are sure that he/she will not use and deceive you."
Our interviewees, students of several high schools in Podgorica (Electro-technical, Economic, Grammar School), uneasily talked about a more primitive type of reselling of game accounts, which was popular in local gaming houses in the first half of the last year. At that time, the game Fortnite gained great popularity, so many wanted to make progress in it as soon as possible and as much as possible in order to show off to their friends. Thus primary school students from lower grades were willing to pay 10, 15 and even 20 euros for a game with popular and rare skins (they allow change appearance of a game character managed by the player).
They also emphasize that in the world of internet platform players, just like among payment cards or electronic banking users, you must always keep your personal data safe from thieves. Particularly dangerous can be "going" to unverified sites and platforms that lure by advertising cheaper or free items.
It happened that at the beginning of the year, one of them was hacked, as he entered a new site, practically, at the same time as he logged in. "Instantly, my account lost all protections, even though it even had a phone code that needed to be entered every time when account was used. Someone took it over, but failed to use it (to resell the collected items, for example) because we quickly contacted the game administrators and reported the theft. We proved the ownership of the account by repeating the credit card number, which belongs to a father of one of the players from our group, and which was used for the first payment made on that account", stated the robbed player. And he left, to play basketball on the internet in peace "until everyone goes online". Maybe something can be earned.
And how much money circulates in the world of e-sports, shows the prize fund at professional gaming tournaments. Thus, at the tournament International 2019, the contestants in playing Dota 2 game shared the amount of 30 million dollars.
When the ruble is stronger than the euro
Team of high school players from Pobrezje said that last year, with a "system error", they managed to make an unexpected profit: "There was a terminal near our building where, in addition to paying for telephone and electricity bills, you could deposit money on a steam platform. We used the terminal since it allowed us to make payments by cash, without borrowing payment-cards from elder family members, and providing explanations. The thing was that the terminal, for unknown reasons, would transfer amount paid in euros to Russian rubles. Luckily for us, it turned out that games are much cheaper in rubles than in euros. Even twice in some cases. So for a week, we were cheaply buying and reselling, of course below the official price, games –– until this error was detected. In fact, the terminal disappeared, so we guess it was due to that."
Luka RADULOVIC
Komentari
DRAGIŠA JANJUŠEVIĆ, POLITIČKI ANALITIČAR: Nema reforme sa nestabilnom vladom
Evropska komisija želi da vidi našu spremnost, ne samo retoričku i politikantsku, već konkretnu i stvarnu kroz najzahtjevnija poglavlja. Kada imate vladu sa nestabilnom podrškom parlamentarne većine, vi ne možete ući niti u jedan ozbiljniji reformski zahvat
MONITOR: U novom izvještaju EK o napretku opet se upozorava da je Crnoj Gori potrebna jaka politička volja za efikasno rješavanje pitanja korupcije i organizovanog kriminala. Znači li to da je nema?
JANJUŠEVIĆ: Političke volje sigurno ima, ali bojim se samo na riječima! Svaka partija ponaosob je sigurno za rješavanje ovog problema, ali kada treba izabrati Tužilački savjet, onda vidite kavi problemi nastaju. Tako da to samo nije dovoljno za ovako jednu opasnu pošast i veliki problem. Potrebno je da imate čitav jedan kompaktan sistem koji se može suprotstaviti korupciji i kriminalu na visokom nivou – a to su policija, tužilaštvo i sudstvo. Prethodna vlast je izgrađivala sistem da tužilaštvo i sudstvo budu  pod velikim partijskim kontrolama i uticajem. To sad predstavlja veliki problem i zahtjevan i dugotrajan  proces u izgradnji kompaktnog sistema koji će se suprostaviti ovom kanceru koji razara naše društvo.Vidite koliko se samo troši energije i političkog usaglašavanja oko Tužilačkog savjeta. O drugim stvarima da ne govorimo.
MONITOR: Jeste li iznenađeni ocjenama novog izvještaja? Šta su, u stvari, poruke EK novoj vlasti?
JANJUŠEVIĆ: Apsolutno nijesam iznenađen ocjenama Evropske komisije, a poruke, kada pregovori traju devet godina, počinju da budu iste i nepromijenjene. Evropska komisija želi da vidi našu spremnost, ne samo retoričku i politikantsku, već konkretnu i stvarnu kroz najzahtjevnija poglavlja. U stvarnosti to znači da morate pokazati da kroz javne politike kreirate sistem gdje će javne ustanove i institucije biti servisi građana uz podrazumijevanu vladavinu prava. Sada, kada imate Vladu s nestabilnom podrškom parlamentarne većine, vi ne možete ući niti u jedan ozbiljniji reformski zahvat! I onda morate imati ovakav izvještaj. Mada, iskreno govoreći, ova vlada nije mogla značajno da popravi, niti pokvari osam godina jako loših pregovora sa Evropskom unijom, gdje smo milimetarski napredovalli!
Milena PEROVIĆ
Pročitajte više u štampanom izdanju Monitora od 22. oktobra ili na www.novinarnica.net
Komentari
SLUČAJ POMORCA SLOBODANA RADULOVIĆA: Sudske igre
Apelacioni sud ukinuo je presudu Privrednog suda, sutkinje Nataše Bošković, po kojoj su sve italijanske kompanije odgovorne za naknadu štete pomorcu Slobodanu Raduloviću kome je zbog povrede zadobijene na brodu MSC Lorena amputirana noga. Naloženo je Privrednom sudu da utvrdi da li je nadležan da o ovome odlučuje, kao i da se glavna rasprava vodi kod drugog sudije
Slobodanu Raduloviću, iskusnom pomorcu sa tri decenije staža, zbog povrede koju je dobio na brodu, amputirana je noga. Usljed brojnih propusta, kako tvrdi, a prije svega zbog toga što nije ispoštovan nalaz ljekara da se nakon povrede iskrca sa broda, on je tužio Mediterranean Shiping Company (MSC)  iz Napulja i ESA Group iz Đenove.
Monitor je pisao da je Privredni sud, odnosno sutkinja Nataša Bošković, sredinom aprila, donio Međupresudu kojom se potvrđuje da su tužene kompanije odgovorne za naknadu štete.
Apelacioni sud, vijeće sastavljeno od sudija Rama Strikovića, predsjednika vijeća, Nevenke Popović i Katarine Đurđić je 28. septembra donijelo rješenje kojim se ukida međupresuda Privrednog suda, predmet se vraća istom sudu na ponovno suđenje i odlučeno je da se nova glavna rasprava održi pred drugim sudijom, što je jedna vrsta presedana u sudskoj praksi.
"Ovo je politička odluka. U smislu da je ovo prvi slučaj da jedan pomorac dovede MSC pred sud i da se očigledno pod njihovim uticajem naloži promjena sudije Bošković. U tom smislu mislim da je namještena presuda jer još nijesam čuo da se mijenja sudija", kaže za Monitor Radulović. On ističe: "Rođena država mi uskraćuje pravo na pravično suđenje i šalje me da sa 95 eura penzije idem u Panamu".
Ovaj dugogodišnji pomorac je i ranije upozorio da je ovaj slučaj indikativan jer "oko 3.000 pomoraca iz Crne Gore čeka ista sudbina što se tiče zaštite njihovih prava. Riješiti bilo kakav problem je teško. Pomorci nemaju nikakvu zaštitu ni od države, niti od sindikata pomoraca".
U odluci Apelacionog suda nalaže se da Privredni sud utvrdi da li je za rješavanje predmetnog spora ugovorena arbitraža, a ukoliko nije, da se utvrdi da li je domaći sud nadležan u ovom slučaju.
Predrag NIKOLIĆ
Pročitajte više u štampanom izdanju Monitora od 22. oktobra ili na www.novinarnica.net
Komentari
MEĐUNARODNI DAN BORBE PROTIV SIROMAŠTVA I CRNA GORA: Dan koji nije naš
Ne postoje prevencije siromaštva, a mjere koje nadležni preduzimaju nijesu efikasne. Jedan od dokaza za to je pojava cikličnog siromaštva – u jednoj porodici postoji i po nekoliko generacija siromašnih
Još jedan Međunarodni dan borbe protiv siromaštva, 17. oktobar, dočekan u tišini. Kako drugačije – ne znamo ni koliko imamo siromašnih. Nemamo ni strategiju kako da se sa siromaštvom izborimo.
"Govorimo o Nacionalnoj strategiji za borbu protiv siromaštva čitavu deceniju. Nije bilo političke volje da se siromaštvo sistemski riješi, a to je jedini način. Razlog je vjerovatno što je glas siromaha na izborima najjeftiniji. To je sramota za državu Crnu Goru", kaže za Monitor Marina Medojević, predsjednica Banke hrane, organizacije koja godinama pomaže najugroženijima u našem društvu.
Ne postoje prevencije siromaštva, a mjere koje nadležni preduzimaju nijesu efikasne. Jedan od dokaza za to, prema riječima Marine Medojević, je pojava cikličnog siromastva – u jednoj porodici postoji i po nekoliko generacija siromašnih.
Posljednji zvanični podaci o siromaštvu datiraju iz 2019. godine. Riječ je o Anketi o dohotku i uslovima života, koju Uprava za statistiku (MONSTAT) redovno sprovodi od 2013. godine. Tada je svaki četvrti građanin živio ispod granice siromaštva – 24,5 odsto, što je za 0,7 procenata više u odnosu na 2018. godinu.
"Mi smo iz Banke hrane govorili da je život jedno, a statistika sasvim drugo. Ljudi će prema onome u koga imaju povjerenja biti iskreni, a neće to biti prema strancima, posebno ako ih pitaju za intimu. Osjećaj siromaštva to jeste – i ljudi ga se stide", ističe predsjednica Banke hrane.
Koliko se i kako situacija zbog pandemije virusa COVID-19 promijenila – nije poznato, jer podaci nijesu ažurirani tokom 2020. godine. No, sigurno je da im se nećemo obradovati.
Prema podacima Zavoda za zapošljavanje Crne Gore (ZZZCG) od 5. oktobra ove godine nezaposlenih je bilo preko 50.000, tačnije – 53.990. Na isti dan prošle godine bez posla je bilo 42.319 osoba. To znači da je za 12 mjeseci bez posla ostalo gotovo 12.000 ljudi, odnosno da je mjesečno, u prosjeku, gotovo hiljadu ostajalo bez posla. Slikovitije – dnevno oko trideset.
To su zvanični podaci. Mnogo je onih koji nijesu u evidenciji ZZZCG-a, pa je pravo stanje nepoznanica.
Andrea JELIĆ
Pročitajte više u štampanom izdanju Monitora od 22. oktobra ili na www.novinarnica.net
Komentari